Broadway Malyan
Broadway Malyan is an architectural practice with offices in 14 cities throughout the UK, Europe, the Middle East and Asia. The company was established in 1958 so has over 50 years of experience in the field. In Manchester they have been responsible for the buildings below.
****************
The
NV Buildings
- apartment building in the Salford Quays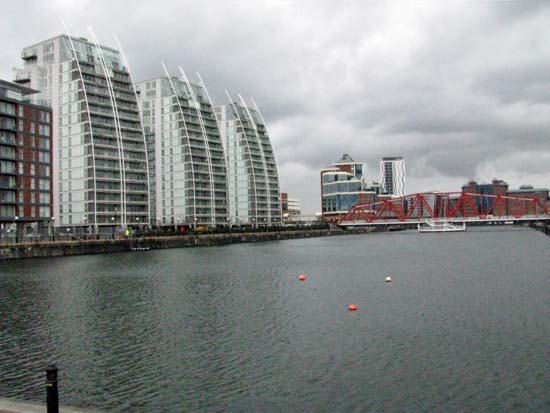 Broadway Malyan describe the development as follows: "The scheme as a whole is arranged as three almost identical buildings, appearing from the east and west as 'sail' sculptures, echoing the area's maritime history." An article in the Telegraph in 2003 said this of the NV ("envy") buildings: "So the developer, Countryside Properties, teamed up with the US computer giant Hewlett Packard to install an electronic servant known as the "Home Slave" in each of the 240 apartments. Through the communal Intranet, residents can connect up to a 24-hour concierge service which includes car cleaning, laundry service and newspaper delivery; you can even e-mail the concierge asking that he lets the daily in. It also links up all the residents, with the aim of creating a proper community."
*************************
The Edge
- beside the Irwell in Salford near Blackfriars Bridge -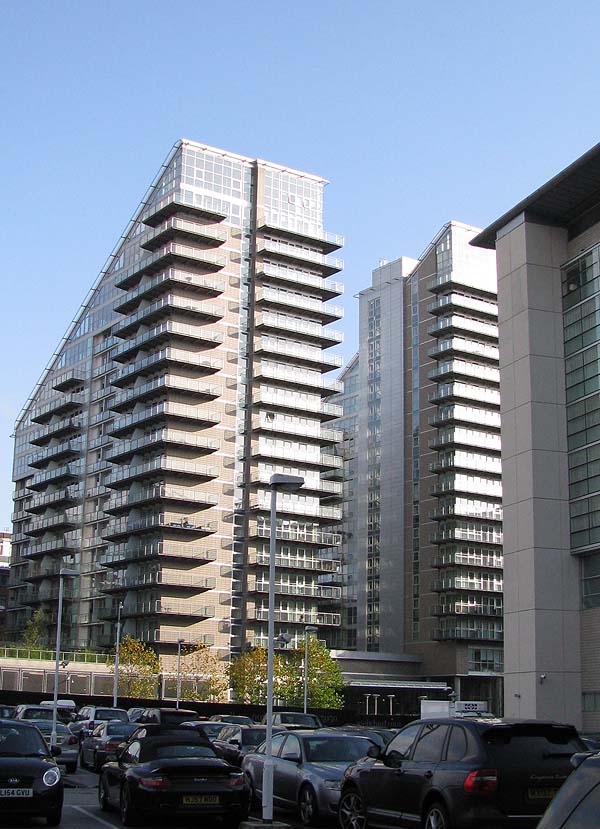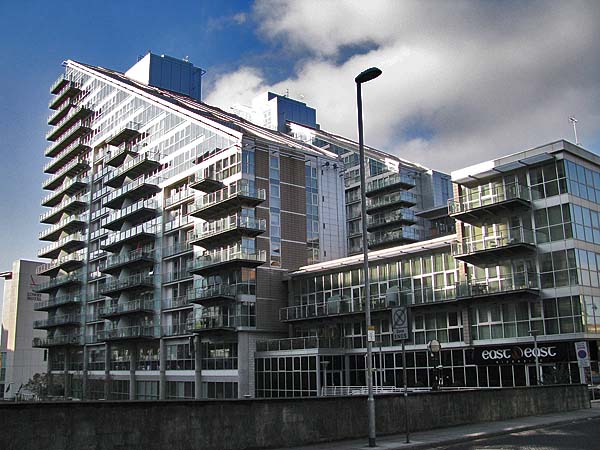 The Edge is described as: "one of Manchester's most significant residential developments, situated on a key riverside location in the heart of the city. The building enjoys 360 degree views and, at 20 floors, provides the highest apartments in Manchester (
not any more!
). The scheme comprises 275 apartments, external courtyards and gardens, individual car parking and mixed uses at ground level."
****************************
Just east of the city centre in Ancoats as part of the New Islington development you will find, at Islington Wharf, the stunning
Isis
apartment building, completed in 2008.