William Ball & T. B. Elce
The Corn Exchange
, Hanging Ditch - 1889 - 1890
The building we see today has changed significantly from the one designed by Ball and Elce. Pevsner says of the Corn Exchange that, "Ball and Elce did the brick part to Fennel Street and Potts, Son and Pickup the rest" between 1904 and 1914 and then, following the IRA bomb, Ratcliffe Partnership and Mountain Design were responsible for its transition into The Triangle.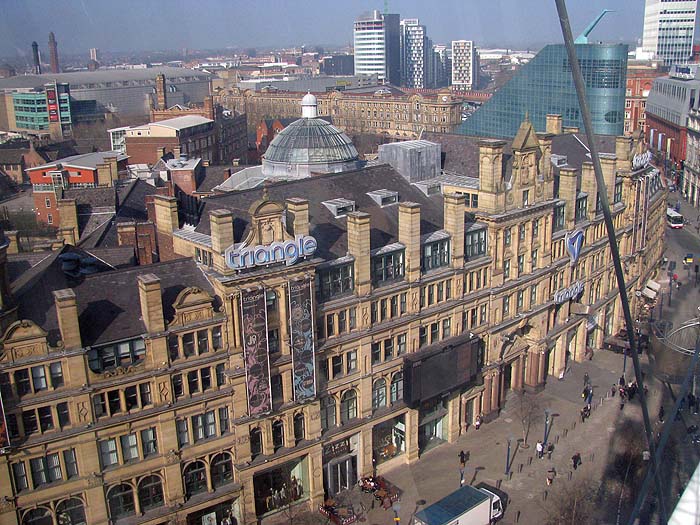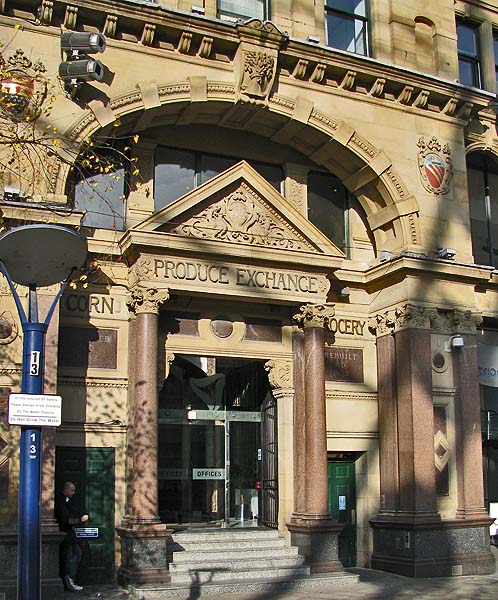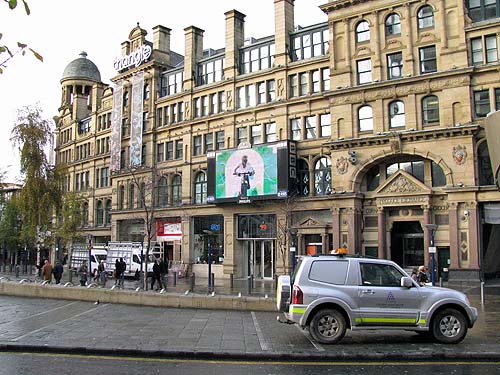 ********************************
Mynshull's House
, Cateaton Street - 1890
The date marks on the building indicate that it was "founded" in 1689 and built in 1890. The story is that it was built on the site of Thomas Mynshull's apothecary that was built in 1689.