Aedas

Aedas has a world-wide presence. The practice works out of 15 offices in the UK and Central Europe with over 700 employees in the UK based in Birmingham, Bristol, Edinburgh, Glasgow, Huddersfield, Leeds, Liverpool, London, Manchester and Shrewsbury. They say of themselves that, "The practice is noted for its expertise and extensive experience in the Education sector..." There are a number of projects ongoing or planned in Manchester including:

Belvadere House
, Cooper Street - 2009
Aedas describes it as follows: "Located within a conservation area, and around buildings of varying height and importance, the design was carried out with guidance at various stages from English Heritage. .....Belvedere is a contemporary office building of the highest quality, both in design and specification. Planned on ground plus seven upper floors, over a full site cover basement, the new stone clad elevations respond to the key lines and proportions of the adjacent listed buildings. The specification of the exterior facade in glass and stone with feature rain screens, continues the robust theme of integrating the contemporary with the traditional. Catcastle buff natural grit stone and etched panels are used to frame the elegant glass elements. A stunning combination of dark grey terracotta tiles, metallic silver rain screen and dark grey granite make up the other materials. The double storey entrance facade and substantial revolving door is all glass."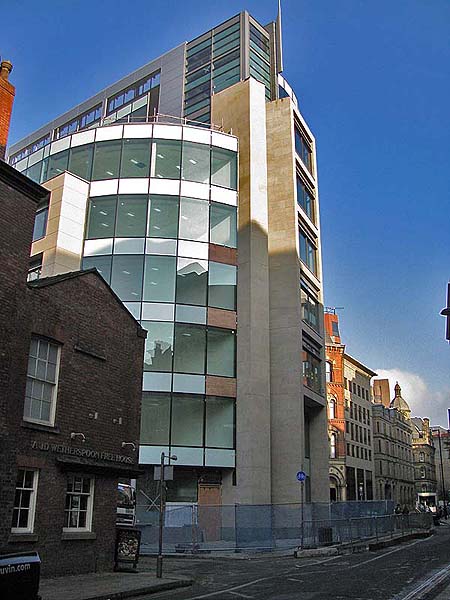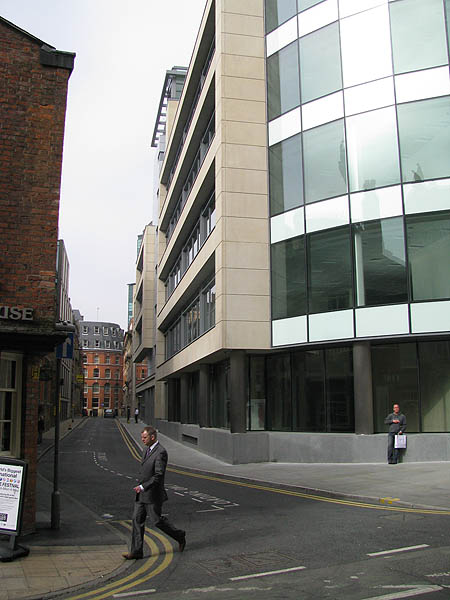 ************************

Vallea Court
, Red Bank, The Green Quarter - 2009
Crosby, the developers of the Green Quarter describe Vallea Court this way, "Vallea Court & Cypress Place occupy the sunny south eastern corner of this urban oasis, with convenient access to greenquarter's leisure, retail and commercial areas. Spread across two residential blocks raised on a plinth, Vallea Court & Cypress Place are centred around private residents' garden. People living here will either enjoy views of this hidden sanctuary or the nearby river and Manchester City Centre." Vallea Court and Cypress Place can be seen on the right of the photograph below.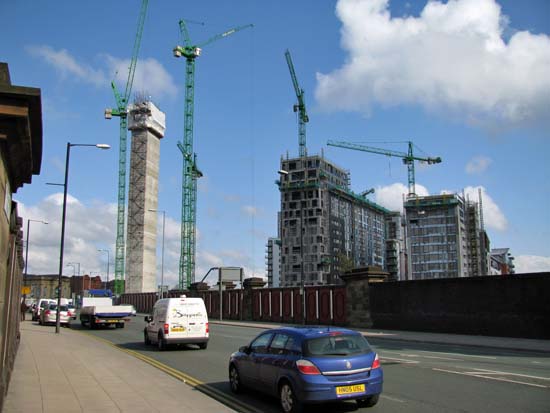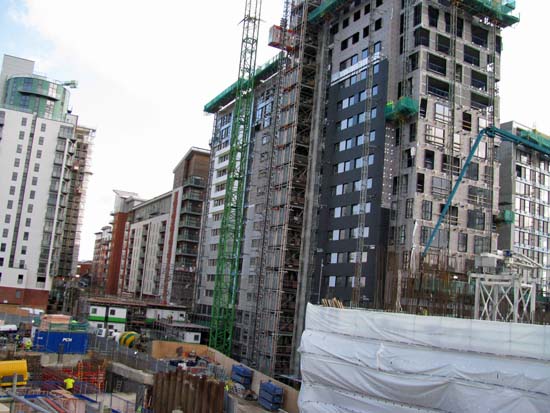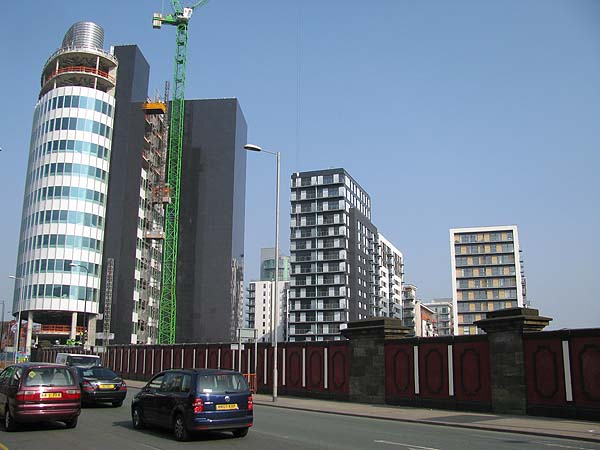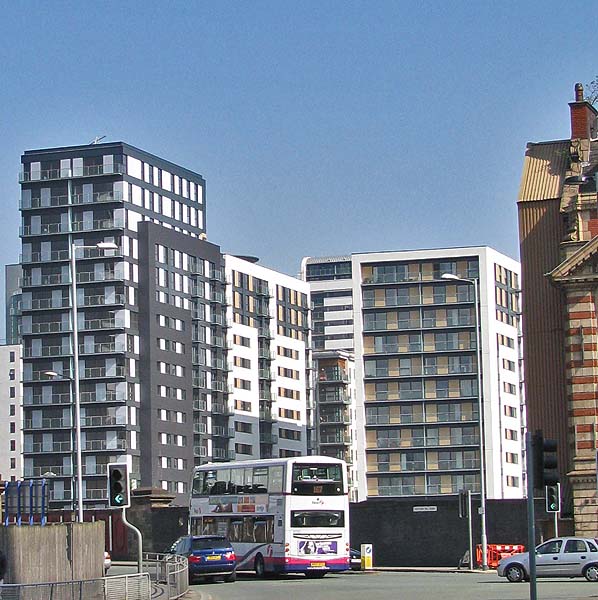 *******************
Bauhaus Rosetti Place
, Quay Street
Aedas say of Bauhaus, "Situated on Quay St it is Manchester's first truly mixed-use development, combining living and working space within one building. The commercial presence is focused on Quay Street and is marked by a slender curved blade leading the eye to a shared entrance." Of Rosetti Place they add, "Rossetti Place is Manchester's first truly mixed-use development, combining living and working space within one building. 89 apartments step down to the seclusion of St John's Gardens. This project was the the first of two phases built around a new pedestrian square."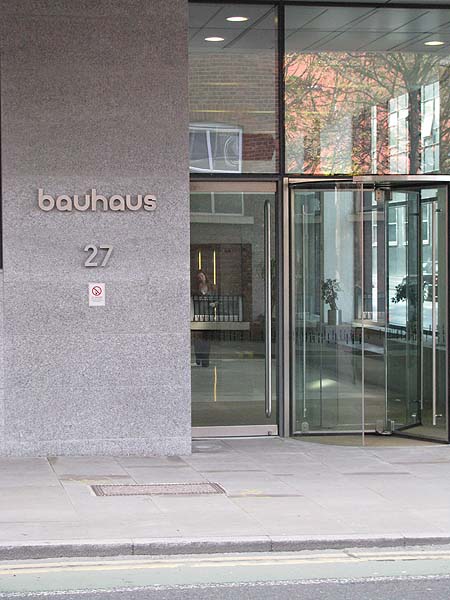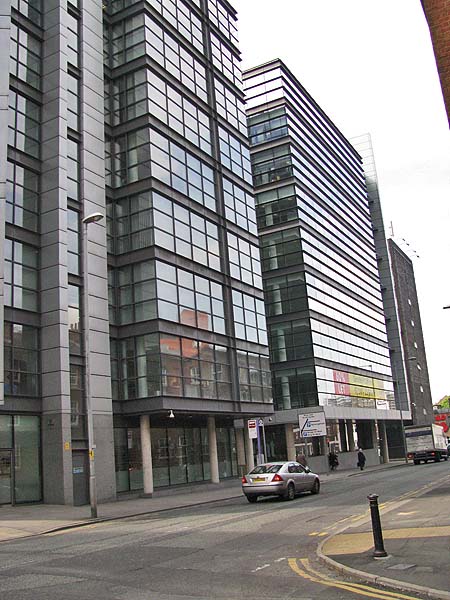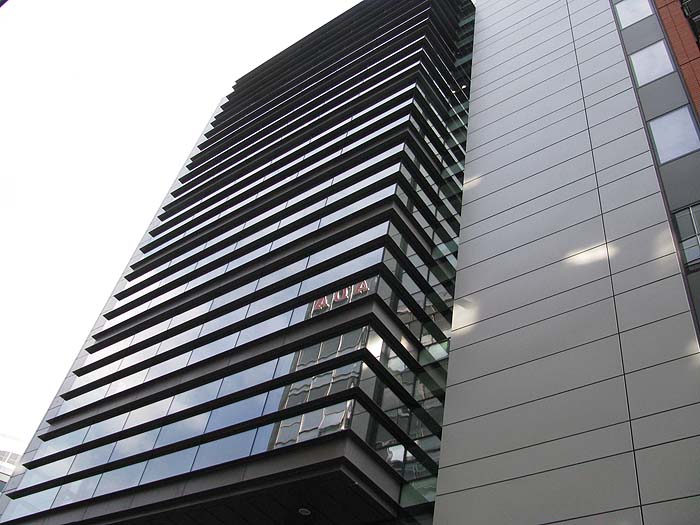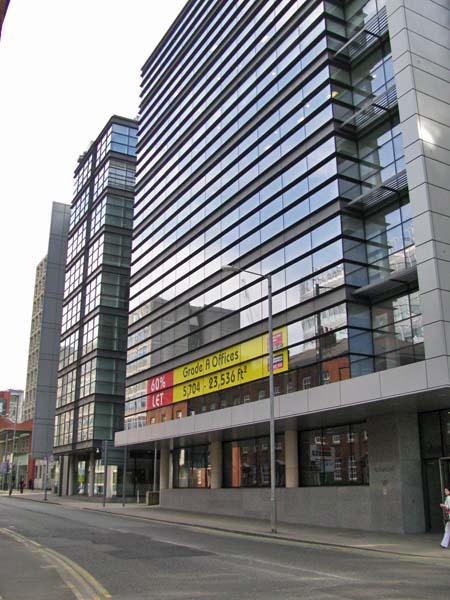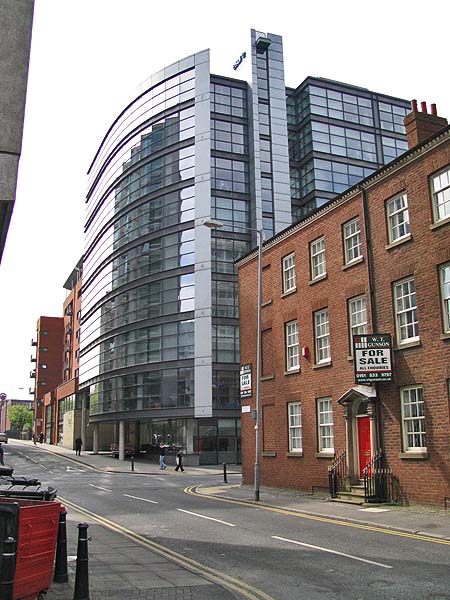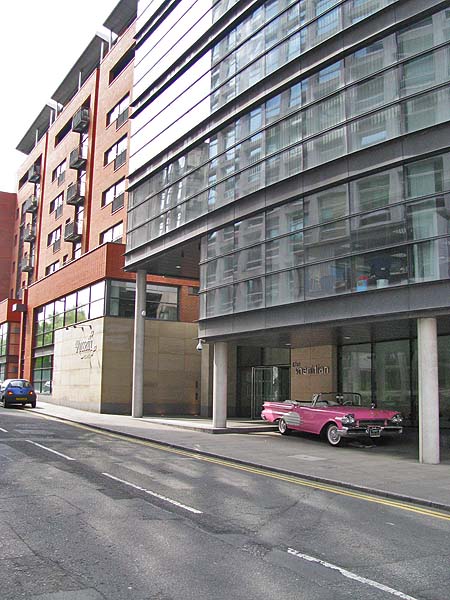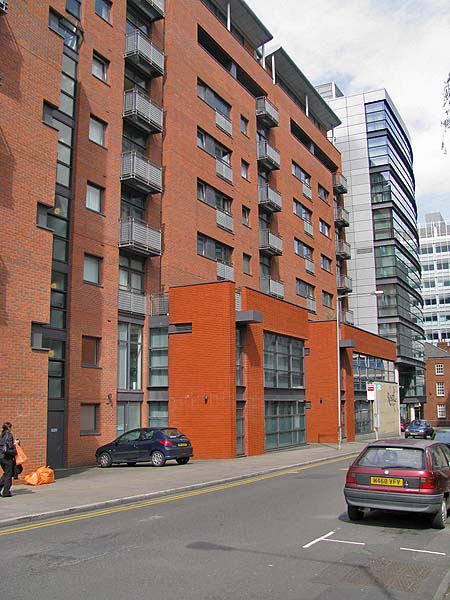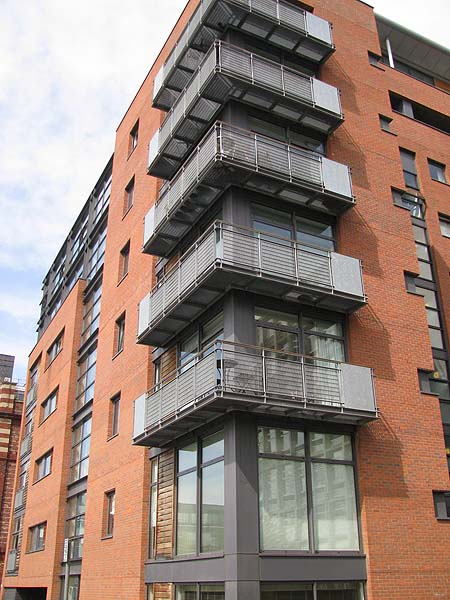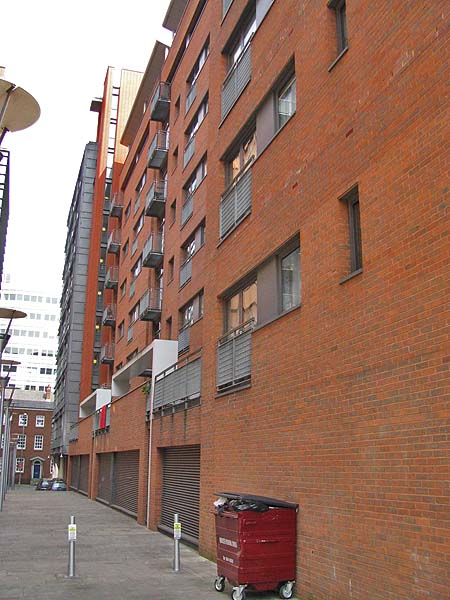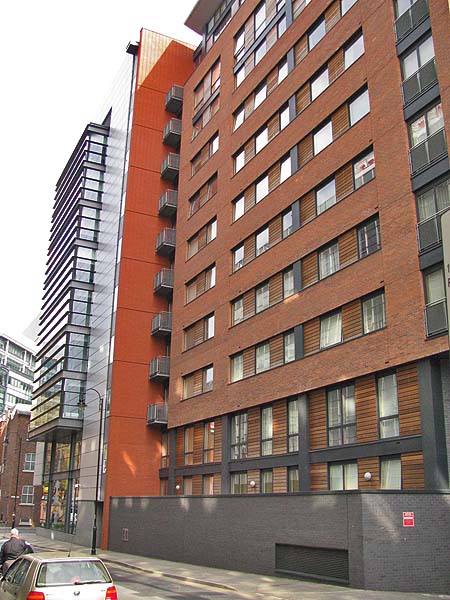 ********************
Leftbank Apartments
, Spinningfields
Located in the Spinningfields development the Leftbank Apartments contain 400 apartments in a riverside location.