OMI Associates
The practice web site says this about their work, "OMI Architects was established in the early 1990's by current directors Philip O'Dwyer and David McCall. Our studio is within the listed former Manchester Baths building which we acquired and converted into four offices for the creative industries. We work in the fields of urban design, housing, museums and galleries, offices, education, churches and leisure/community buildings."

Fourth Church of Christ Scientist,
Peter Street - 1998
OMI converted this former office building into a church.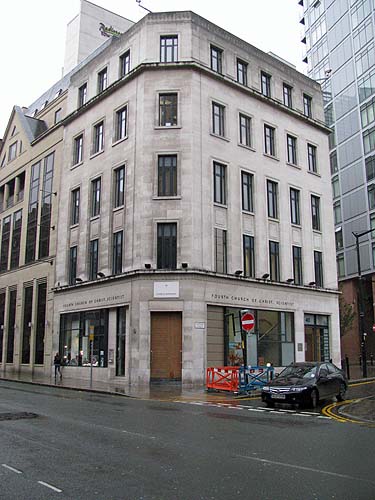 **********************
The Pumphouse People's Museum
, 1993 - 1994
The original hydraulic pump house was designed by city architect, H. Price. It was converted by OMI into the People's Museum in 1993. In 2009 it is closed and undergoing a new refurbishment including the addition of a new extension building.