The Victoria Hotel - Spotland Road, Rochdale.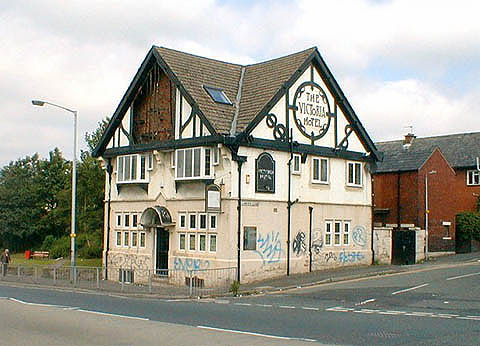 Image donated by Les Cotton
The Victoria Hotel was designed and built in 1897. In its construction Wood took advantage of the availabilty in the Rochdale area of good quality stone. The ground floor of this building is in squared rubble and the first floor is rendered. At the first floor ceiling height the gables overhang and from this point the gable is treated to simulate timber frame construction. The building is unused at this time.