The Parsonage House in Thurlstone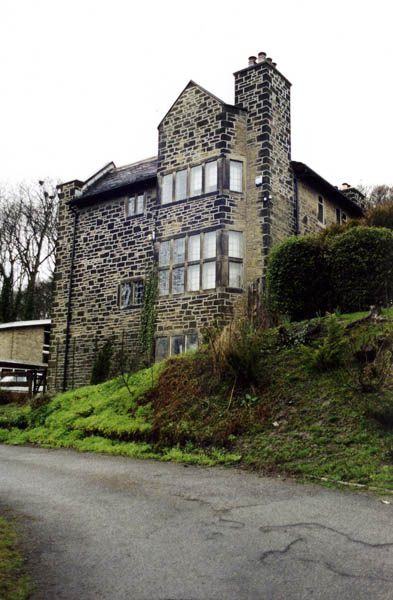 South-west of Penistone, in South Yorkshire, on the A628 stands the village of Thurlston. As you travel through the village heading westward, you pass a church up on a hill and next to it stands the "Old Vicarage". This building appears in the catalogue of Edgar Wood creations as "The Parsonage House".
Built in 1906, this house is "constructed of rough yellow sandstone with rubble walls laid in course. The stone is dressed at doorways and windows and the latter have stone mullions and transoms."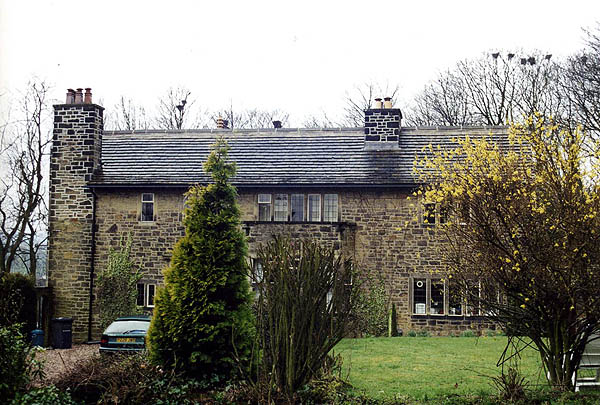 The kitchen and dining room are adjacent to each other and face east (the east side is shown directly above).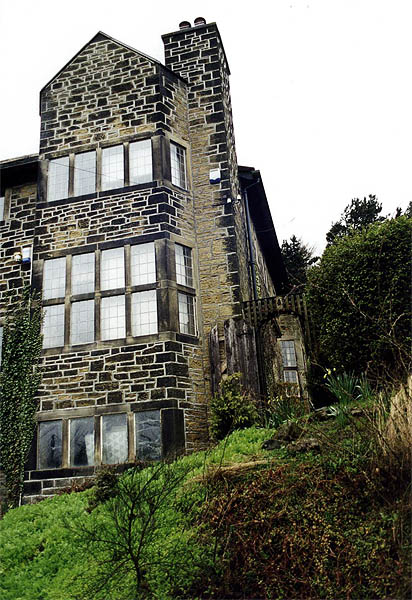 The study faces south (see above) and the drawing room faces west (the west view is shown at the bottom of the page on the right). The rooms are spacious and there are generous bays.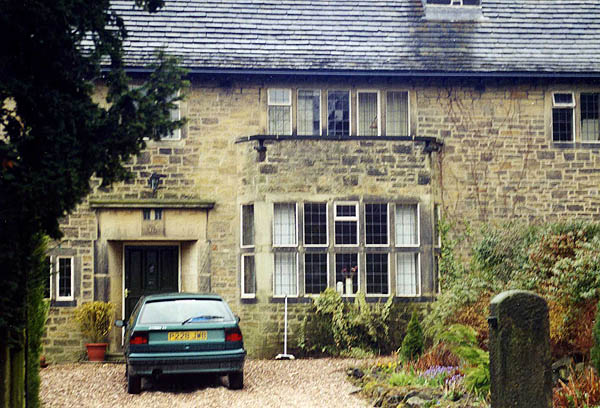 The main entrance, shown to the left, is deeply recessed and there is a carved date stone above the doorway. Wood included in the design of the house 3 tiled fireplaces, one with a grate designed by W. R. Lethaby
The pitched section of the roof forms an L-shape over the living quarters of the house. The rest of the building has a flat roof of reinforced concrete.
The top landing of the house is lit by shallow saucer domes - presumably similar to those at Upmeads.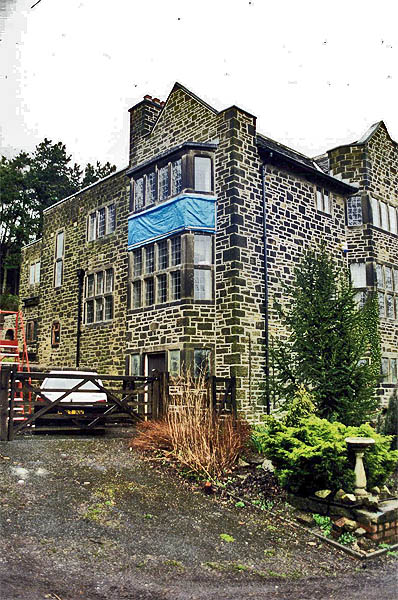 John Archer adds that "Wood designed a garden which fully exploited the steeply-sloping site and related magnificently to the house. Unfortunately this was not carried out."