36 Mellalieu Street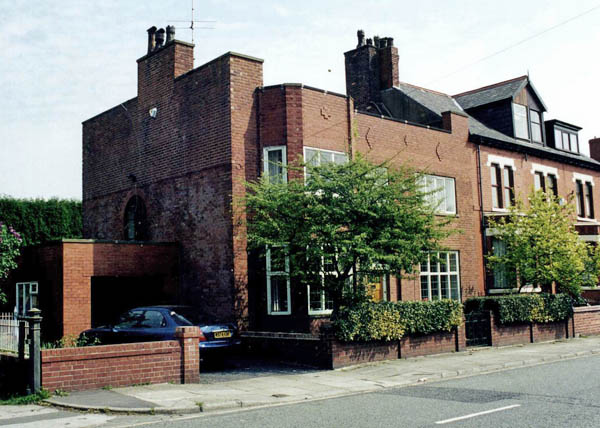 Edgar Wood built this house on Mellalieu Street in Middleton in 1906. We found it quite by accident when we parked our car off Long Street in order to walk back and photograph the Long Street Church. A glance along a row of terraced houses took the eye to the last house which demonstrated a touch of style and a flat roof. My reaction was, "That looks like an Edgar Wood", and the blue commemorative plaque, beside the front door, confirmed it.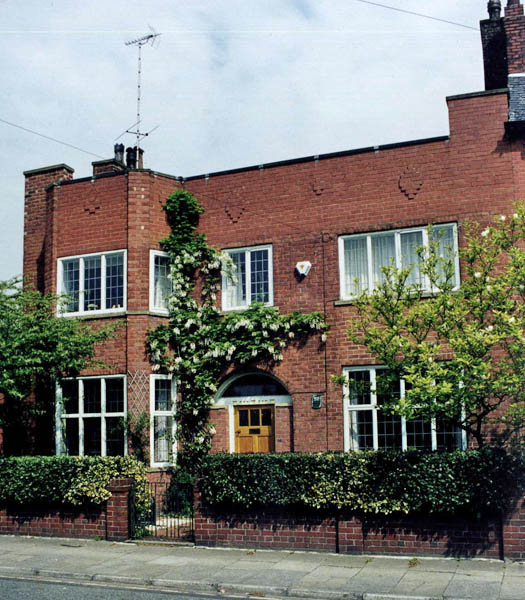 Wood built the house for Fred Bagot, the owner of the local newspaper and his former employer. This was Wood's first venture into the use of reinforced concrete to make a flat roof.
The building walls are made of common brick and the only ornamentation is achieved with raised designs below the parapet and dentils cut into the transom over the front door.
Inside, the house had well designed fireplaces set in Norwegian marble.