Jubilee Steps - Middleton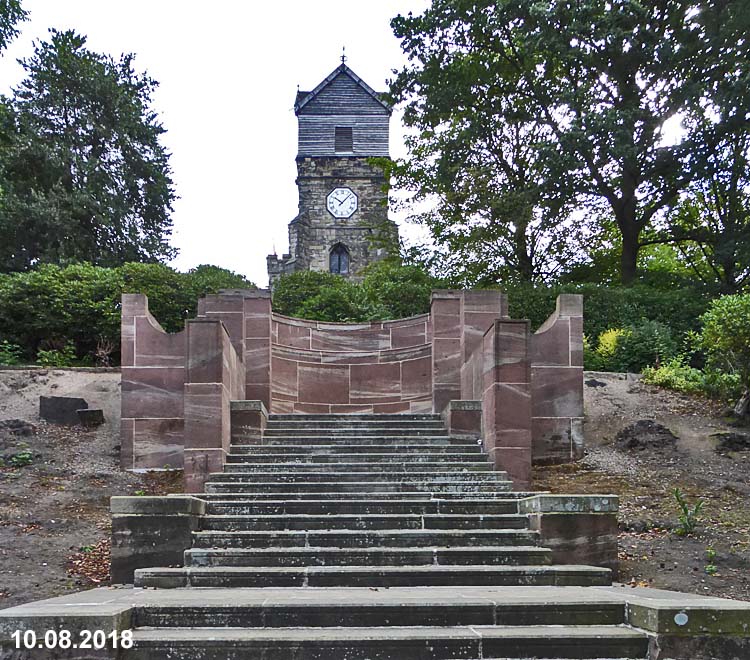 Across the street from the Old Boar's Head Inn in Middleton, Edgar Wood's home town, you will find Jubilee Park. Jubilee Park was opened in 1889 to commemorate the Golden Jubilee of Queen Victoria. Today it comprises 11.6 acres in the middle of the town and in the heart of Middleton's Conservation Area. In 1906 Alderman Thomas Broadbent Wood commissioned his son, Edgar, to design a flight of steps to lead up to a contemplation spot in the park.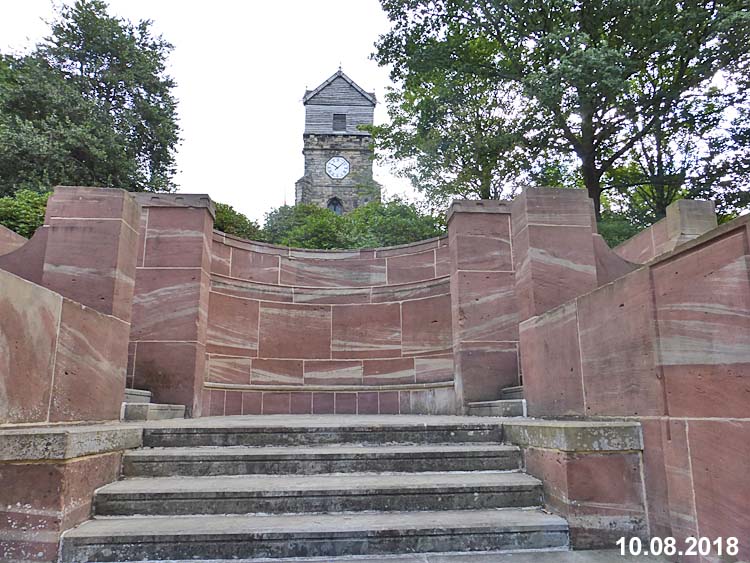 On a bluff above Jubilee Park stands St. Leonard's Church. The church has a wooden tower, one of only three in the country. Wood located the steps so that as you ascend them St. Leonards stands prominently at the top.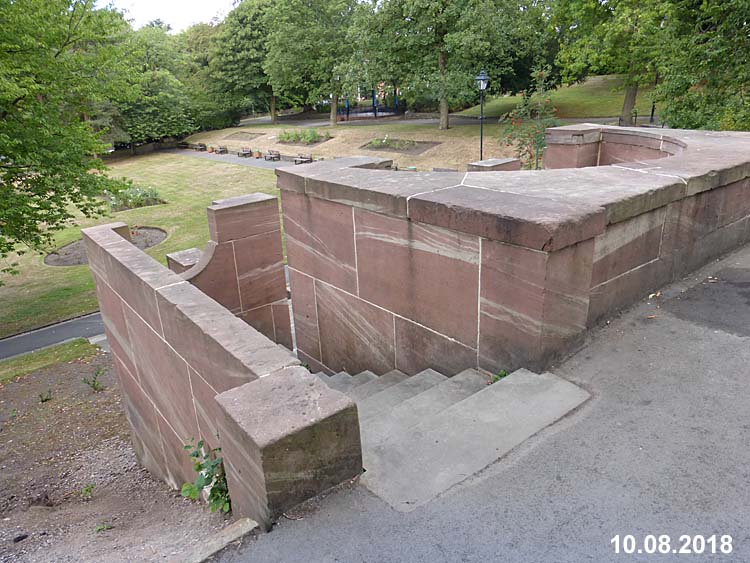 John Archer describes the steps as follows: "Wood designed a fine monumental staircase leading to the church and on the axis of the tower, thus increasing its dramatic effect. At one level of the staircase he placed a fountain, consisting of a graceful pedestal and a wide, shallow bowl surmounted by a small statue. Judging from a photograph it was a charming feature popular with children."
At the top of the steps is an inscription.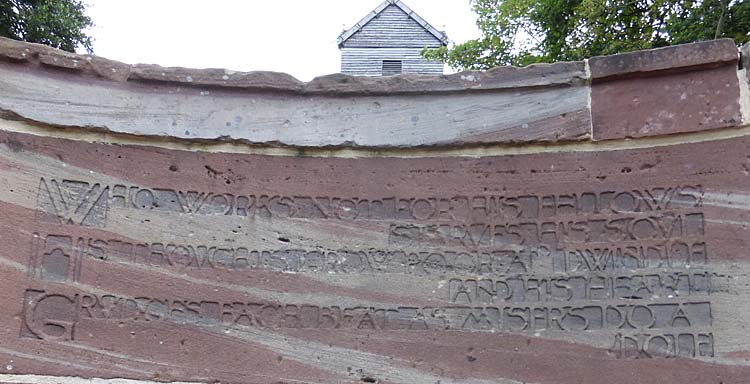 "Who works not for his fellows starves his soul. His thoughts grow poor and dwindle and his heart grudges each beat, as misers do a dole."