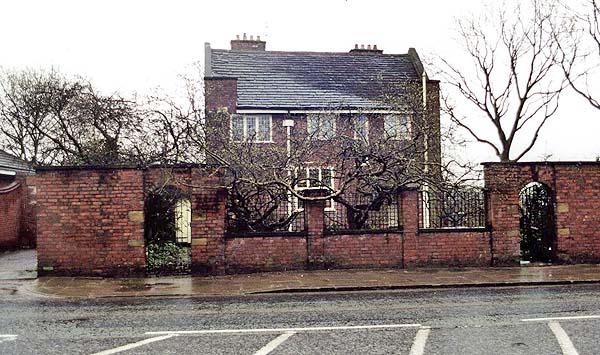 Edgecroft sits on the east side of Manchester Road on the edge of the town of Heywood in Greater Manchester. Today it is a neighbour to a collection of newer homes, some of them quite substantial houses. Edgecroft is almost certainly the last building designed and built by Wood prior to his retirement to Italy.
It is a small house which sits within a well planned garden, separated from Manchester Road by a wall that incorporates wrought-iron fences and gates. Two round-topped gates give access to an area, between the wall and the house, that is occupied by a rectangular lawn.

John H. G. Archer says of Edgecroft that, "The arrangement is orderly, crisp and attractive. The front entrance, wide and generous as with all of Wood's houses, is set within a porch, also semi-circular headed, maintaining the theme from the entrance gateway and, by being open on a second side facing south, it frames the view. The massing and proportions of the house are absolutely distinctive, without report to any affectation, and the authorship is unquestionable."