This complex of buildings in Middleton is today the Grade II* Listed Edgar Wood Centre. Prior to that it was known as the Long Street Methodist Church. The Centre's website says that,
"The Methodist Trustees decided three years ago to give the building to the Trustees of the Greater Manchester Building Preservation Trust (a wholly owned subsidiary of Heritage Trust for the North West). The congregation of Methodists continue to worship in the Church."
It is the largest of the churches designed by Edgar Wood. It sits beside Long Street just north of the market place and close to the junction with Durnford Street, in the center of Middleton. It was, in fact, originally the Long Street Wesleyan Church and Schools. The church is a tall building in the Gothic style and it sits next to a pleasant courtyard which is accessed via a gateway on the road side.
The School building is built in brick with rendered walls.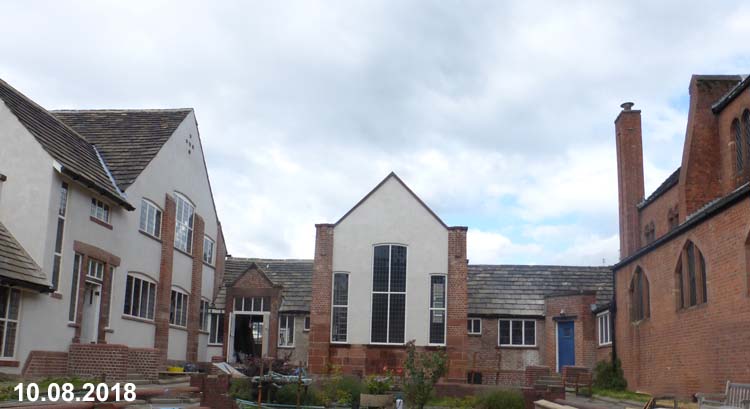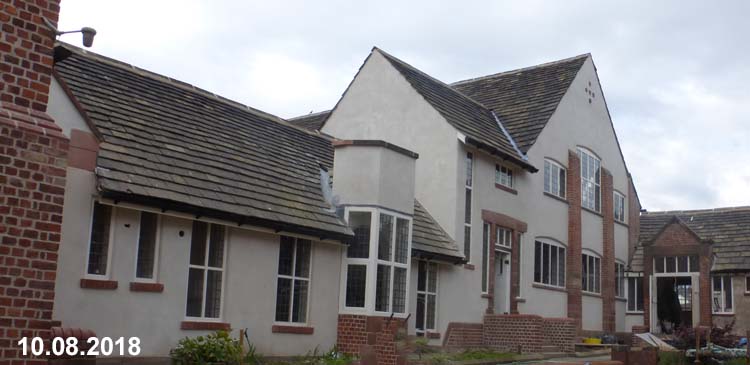 Red sandstone is used for dressings, tracery and for the base course of the church, as you can see below.