John H. Archer describes Banney Royd as, "the largest and most elaborate house of Wood's career."

As you can see the flat-roofed Billiards Room has been modified and now fits into the angle created by the L-shaped peak-roofed section of the building, rather than jutting out.
As with many of Wood's designs of this period, Banney Royd reflects his interest in recapturing the traditional styles of this region. The house has the appearance of a seventeenth century West Riding hall. However, as Archer points out, "the motivating ideas were essentially modern and the planning radically so. The house and garden were designed integrally and the nature of the site determined the form of the plan.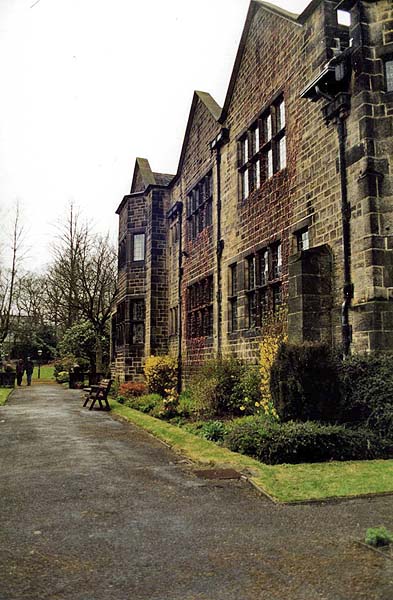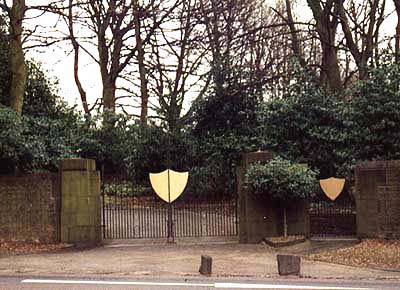 "The southern aspect faces on to the main Huddersfield to Halifax Road, and the house is located away from this but with the living rooms and garden on the south side, thus obtaining good orientation. The main entrance to the house is on the opposite side, the dining room and kitchen are on the east side, the dining room also having a southern aspect. A contemporary feature of domestic planning was the large central hall, used as a living space and not simply for circulation. It was therefore insulated from the exterior by a porch. The hall of Banney Royd is a generous space with a handsome fireplace; the principal staircase leads from this space." [Archer, J. H. G. - Edgar Wood : a notable Manchester architect', transactions of the Lancashire & Cheshire Antiquarian Society, vols, 73-74, 1963-64, pp, 153-187, (published 1966).]