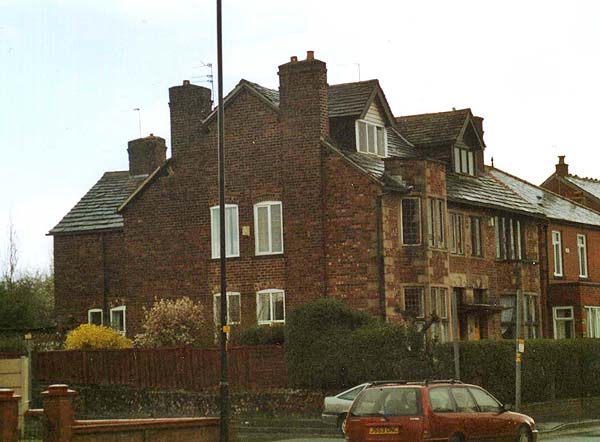 These large semi-detached houses stand on the west side of Rochdale Road in Middleton, not far from a number of Wood's creations, including Fencegate and his own home Redcroft. With stone mullion and transom windows with leaded lights, it is a gem.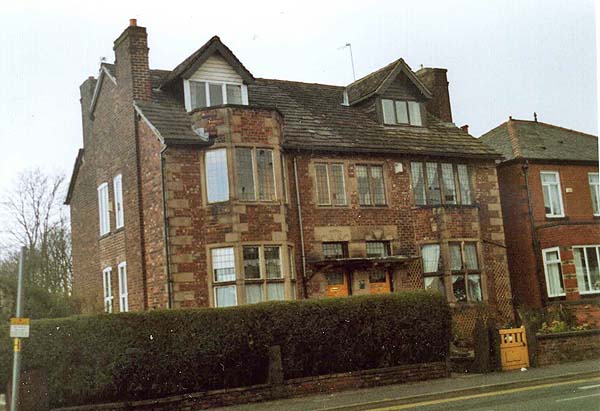 The bay on the left pierces the roof line, whilst the one on the right reaches up to the base of the larger first-storey window. The front doors, located next to each other at the centre of the design, have stone canopies with a leaded fanlights and carved stone lintels above.
The houses are built of common brick with stone quoins. They were completed in 1900.