The Jennison Hotels and Pubs
The Midland Hotel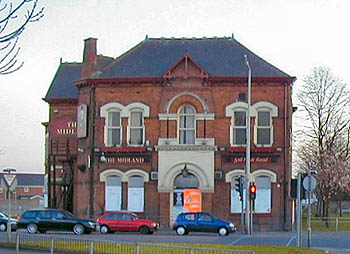 The Midland Hotel, April, 2002
The image is shown with the permission of Bill Harris
At the same time that the Jennison family was developing the Belle Vue Gardens site they were busy acquiring land and property around it. In 1874 they bought houses on Norman and Vernon Streets. On a plot of land on Mona Street, they built 18 houses and they built 6 more on a plot of land just off Kirkmanshulme Lane, creating Victoria Terrace. In 1887, they added the Midland Hotel, adjacent to the Bele Vue railway station, to their empire. It provided another outlet for the products of the Belle Vue Brewery and a place for weary visitors to stop off on their way home from the gardens and "refresh" themselves..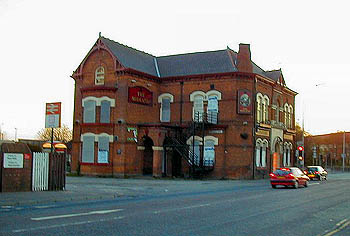 The Midland Hotel, April, 2002
The image is shown with the permission of Bill Harris
The Midland Hotel was boarded up for a long time but in October of 2002 it was demolished.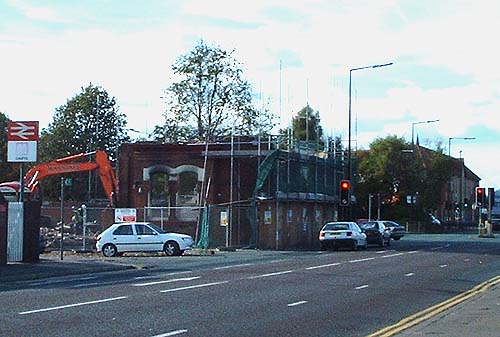 ---
All the material on this web site is © David Boardman, unless otherwise stated, and may not be copied, downloaded or otherwise reproduced or retransmitted without the written permission of the webmaster.
Any contravention of the copyright of others is unintentional and will be corrected immediately when brought to the attention of the webmaster.