The Jennison Hotels and Pubs
The Hyde Road Entrance Hotel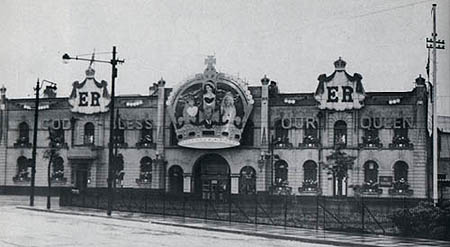 The Hyde Road Entrance to Belle Vue was also referred to as the Main Entrance. It was the entrance used by visitors arriving at the nearby Ashburys railway station and by tram and bus along Hyde Road. In 1873 the original Hyde Road entrance was replaced by the building seen above. This building, which functioned as an entrace to the zoological garden, a hotel, bar and dining area, was designed by Albert Jennison, Architect, of 71 Deansgate Arcade, Manchester.
Below you can see the original plans preserved on oilskin and my own humble drawings designed to make the details more visible. You will notice that the plans only show the ground and first floors. I gather that there was a very extensive cellar level which joined this building with the nearby Jennison Brewery Building.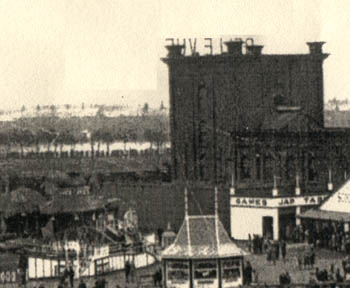 ---


---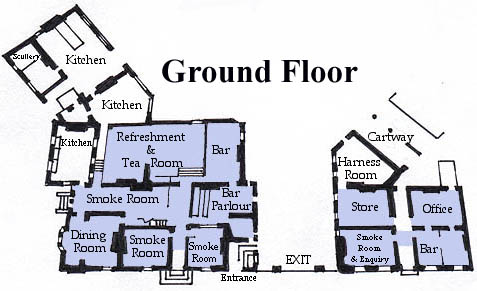 ---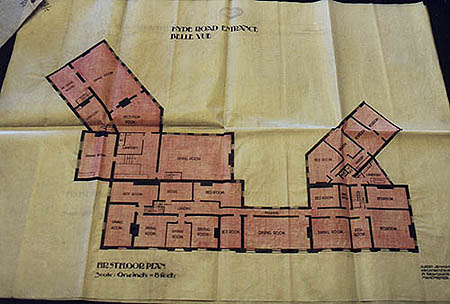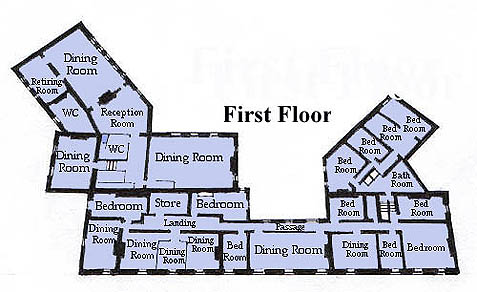 ---
All the material on this web site is © David Boardman, unless otherwise stated, and may not be copied, downloaded or otherwise reproduced or retransmitted without the written permission of the webmaster.
Any contravention of the copyright of others is unintentional and will be corrected immediately when brought to the attention of the webmaster.