The Jennison Hotels and Pubs
The Garibaldi Inn
In 1856 Jennison bought a plot of land on Lees Street in Gorton. He built seven cottages on the land to be used as accommodation for his Belle Vue workers and he converted one of them into a beer-house called the Garibaldi Inn.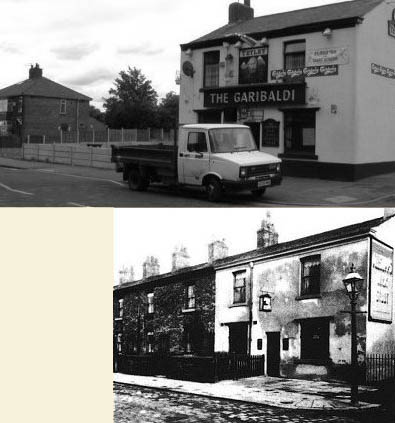 photograph donated by Les Cotton


The other six cottages are gone but, as you can see above, the Garibaldi remains.
---
All the material on this web site is © David Boardman, unless otherwise stated, and may not be copied, downloaded or otherwise reproduced or retransmitted without the written permission of the webmaster.
Any contravention of the copyright of others is unintentional and will be corrected immediately when brought to the attention of the webmaster.