The Bug



The Bobs roller coaster was designed by Harry Church and built by one of America's most famous amusement ride engineers, Harry Traver. Traver is credited with originating a number of rides including the "Caterpillar - Ride in the Dark" and the Tumble Bug. Belle Vue's "Bug" was probably a version of Traver's creation and may possibly have been built by him.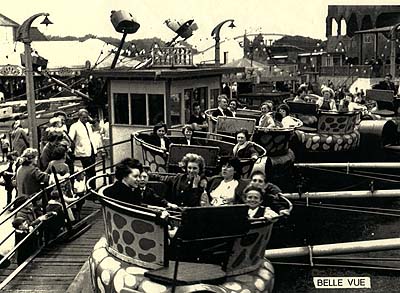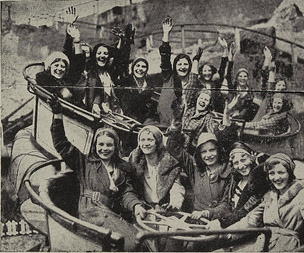 The image above is shown here with the permission of Chetham's Library



There are very few Tumble Bug rides still in operation. My research indicates that there are two in the USA and one at Blackpool.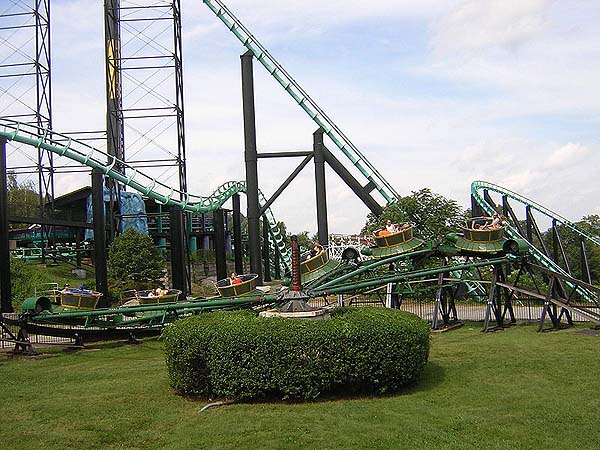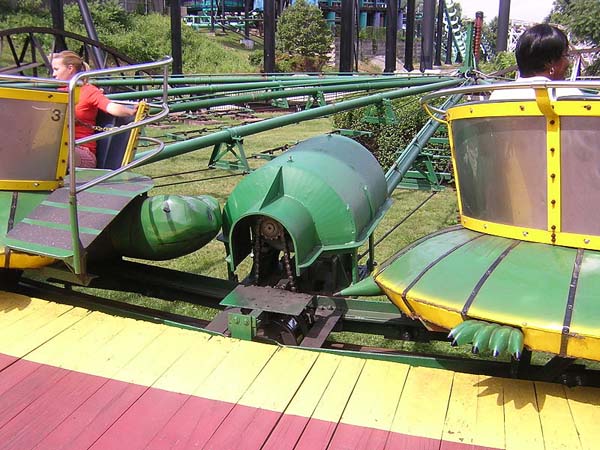 Above are photographs of the ride at Kennywood Park, in Pittsburg, Pensylvannia. Its pods have been designed to look like turtles hence its name "The Turtle". The images were taken by Larry Pieniazek and they have been made available through Wikipedia under the Creative Commons Attribution Share Alike 3.0 License (see Below).
*******************************
All the material on this web site is © David Boardman, unless otherwise stated, and may not be copied, downloaded or otherwise reproduced or retransmitted without the written permission of the webmaster.
Any contravention of the copyright of others is unintentional and will be corrected immediately when brought to the attention of the webmaster.