Animal Rides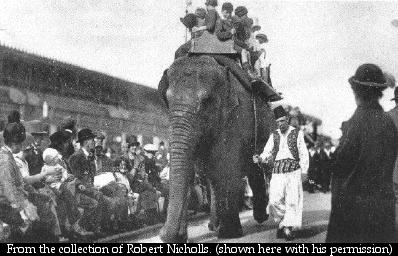 The highlight of a trip to Belle Vue for a little kid had to be an elephant ride. Looking back, it is hard to understand why really because there can't be many ways to travel that are slower, more crowded, and wobblier than riding on a wooden bench squished in snuggly with a number of other children atop an elephant which swayed back and forth with every lumbering step. On the other hand, it was hard not to be awestruck by the size and the gentleness of the animal, and being that close to a real live elephant for a kid in the 50s was something special.
In the photograph above, kindly donated by Robert Nicholls, (Author of two fine books on Belle Vue: "Looking Back at Belle Vue" and "The Belle Vue Story"), the elephant is transporting a group of children across the wide concourse between the Firework Viewing Stand (in the background) and the Firework Lake. The photograph dates back to the early 1900s and the man leading the elephant is Lorenzo Lawrence. Lorenzo first arrived at Belle Vue in 1872 after having made the historic walk from Edinburgh with the elephant Maharajah. Maharajah was purchased in Edinburgh from Wombwells Travelling Managerie but destroyed his rail car prior to the train journey south to Manchester so it was decided to walk him to Belle Vue and his keeper Lorenzo went with him. The pair became the subject of the artist Heywood Hardy's painting "The Disputed Toll" capturing the occasion when a toll gate keeper halted their progress to haggle over the cost of an elephant passing through the toll gate. An impatient Maharajah ended the discussion when he took off with the gate. The story of "The Elephant Who Walked to Manchester" is told in the book, by that name, written by David Barnaby.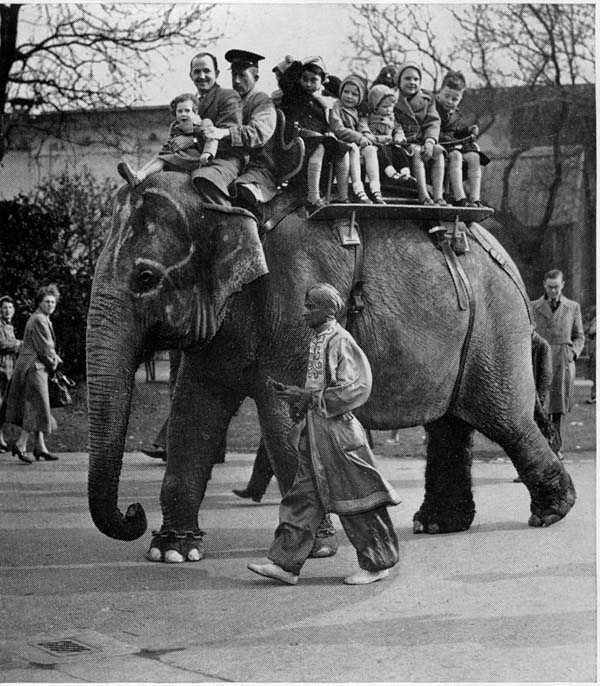 One of the most colourful elephant keepers was Phil Fernandez - shown above.
(The picture was donated by Tommy Kelly from the collection of his father Matt, head keeper at Belle Vue Zoo.)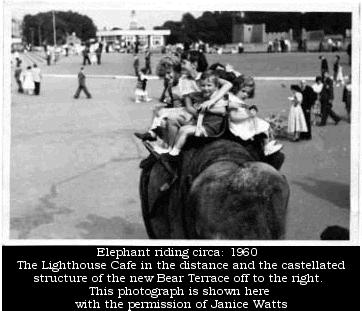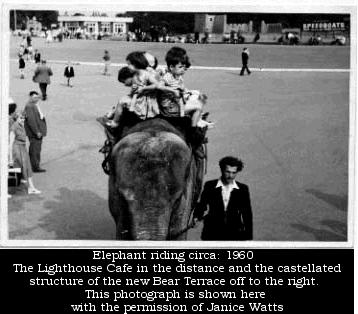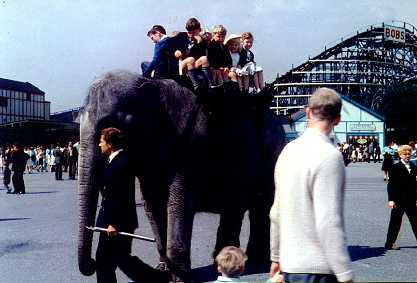 An excellent view of the Bobs on the right, Kings Hall on the left and a full elephant load in the center.

Photograph courtesy of Tom Fish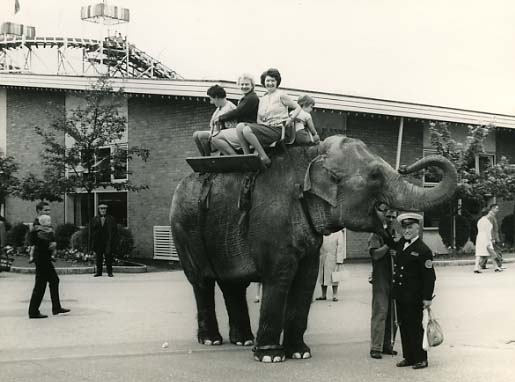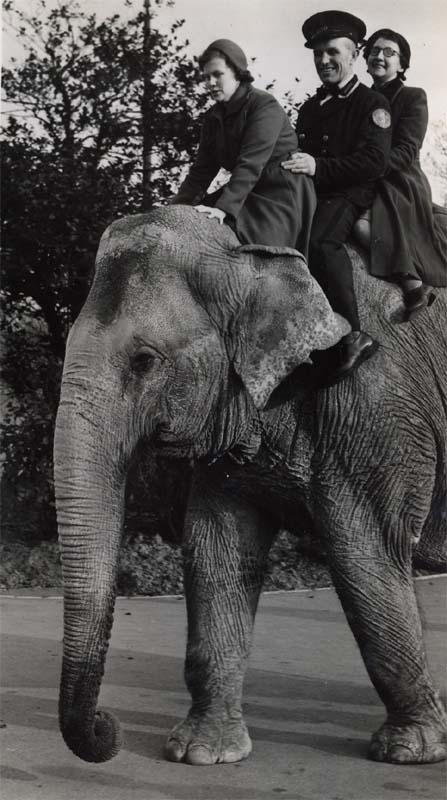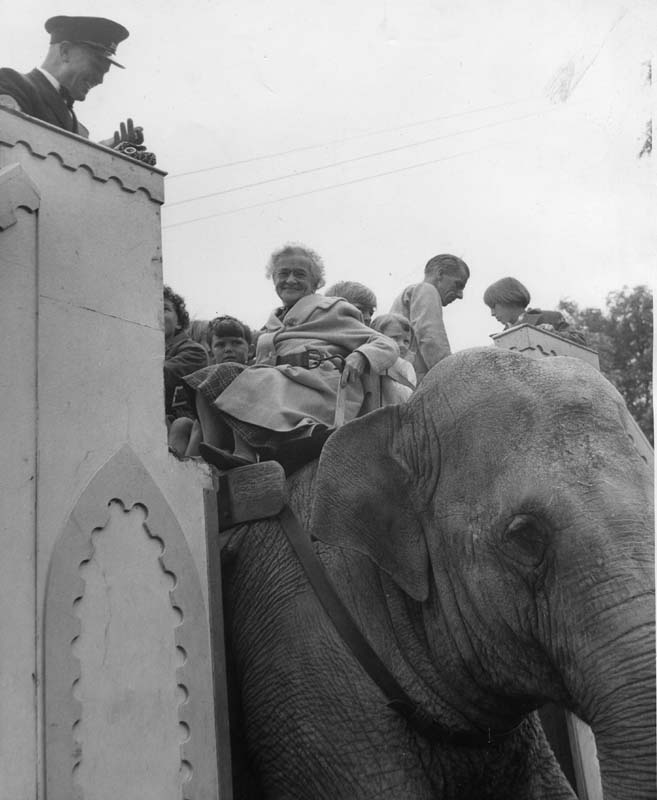 The 3 pictures above were donated by Tommy Kelly from the collection of his father Matt, head keeper at Belle Vue. Matt Kelly is shown in each of these photographs

**************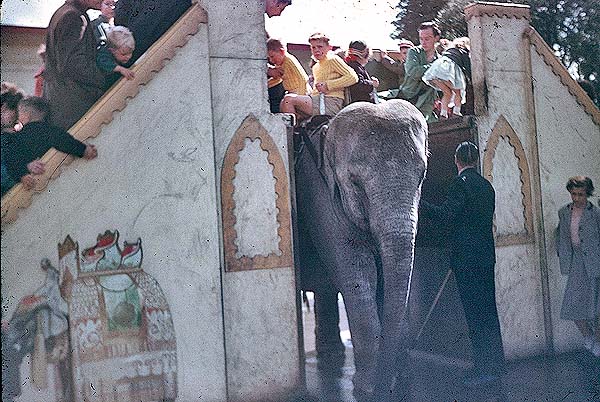 The images above and below are shown with the permission of Bill Bullock.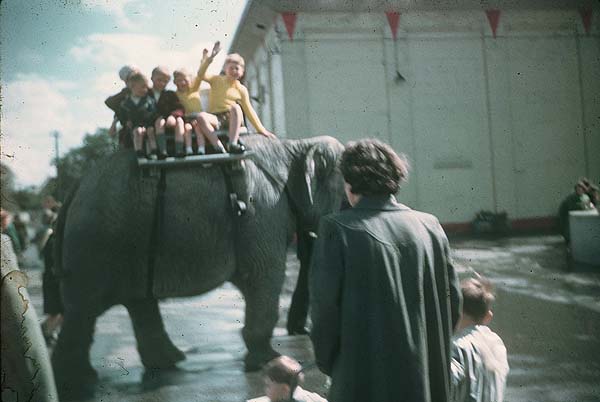 ***************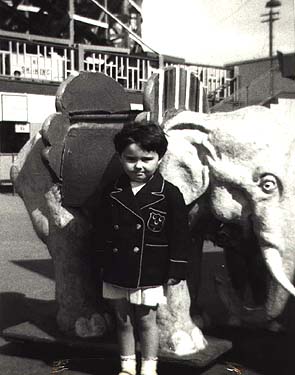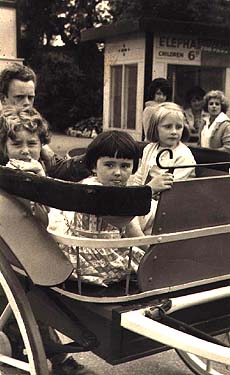 Images contributed by Mari Buckley
---
All the material on this web site is © David Boardman, unless otherwise stated, and may not be copied, downloaded or otherwise reproduced or retransmitted without the written permission of the webmaster.
Any contravention of the copyright of others is unintentional and will be corrected immediately when brought to the attention of the webmaster.