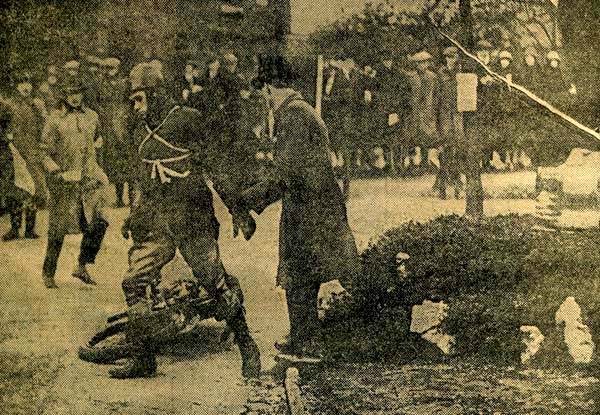 I.J. Needham being assisted from his machine after crashing.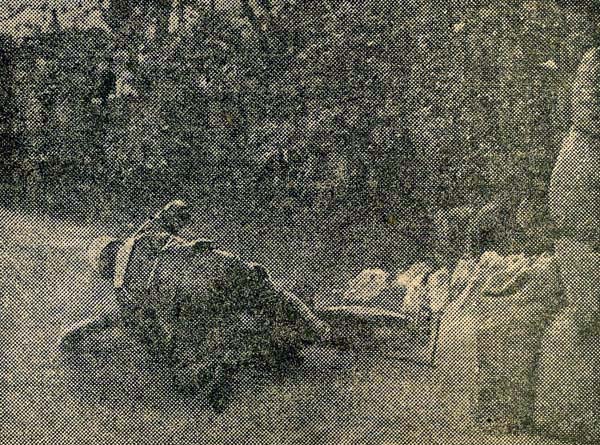 P. Hunt winner of this year's Amateur T.T. comes to grief when negotiating a sharp bend.
Fearnley, riding a Francis-Barnett won the 175 cc race, Higson riding a Mongomery won the 250 cc race, Charlie Dodson won the 350 cc class on his Sunbeam. Half of the 500 cc race had been run when snow and ice made the course dangerous. Racing was abandoned that day but it was planned to resume at 1 p.m. the following day.