AN APPRECIATION OF DONALD WOODHEAD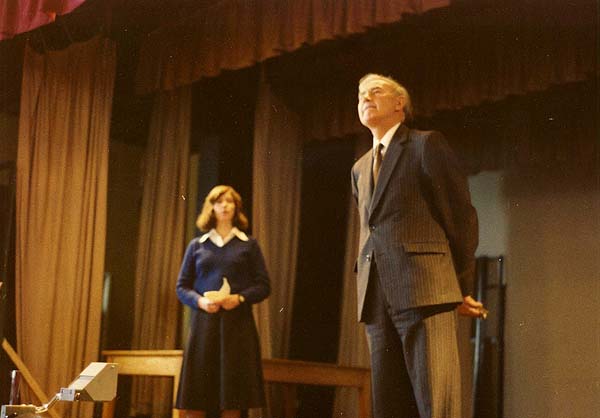 What follows is the Eulogy Delivered at Donald Woodhead's funeral by a close friend and colleague

Donald and I first met over 50 years ago when we were both seeking posts on demob leave. We chatted at length, exchanged good wishes and parted as if forever. Don was appointed to the Gateway School in Leicester, considered then to be the best of its small kind in the country. After six years there he was appointed Head of Ardwick Central school in Manchester, which the city, under the influence of Norman Fisher, was converting into a Technical High School.
Don's task was formidable. He was the first to break the Manchester tradition where Central School Headships went to existing heads, and was obviously not at all popular for doing so. He had to recast the syllabuses to their new character and build up its reputation as a selective and specialised institution. He moved with care and consideration, persuading rather than coercing his staff and his parents and pupils. But within a few years he had built up a sixth form, organised and joined in foreign travel, and with an amazing touch of cheek took the school's Speech Day to the Free Trade Hall.
When, a few months after Don, I was appointed to Ducie Avenue with a similar assignment, I was surprised and delighted to meet Don again after a seven-years break. He generously gave me the benefit of his experience as he did with other newcomers. By the mid-sixties there were 7 such schools in the city, all pioneering the new path and recognising Don as their leader.
By this time, though, the city was changing its pattern of secondary education, setting up comprehensive schools to replace the existing grammar, technical and modern schools. Ardwick was to be joined by two modern schools to become Nicholls-Ardwick. All staff, including Heads, had to apply for new appointments - for their own or other schools. Don, I am sure, had strong claims for a change, but he chose - despite the disappearance of Ardwick Technical School - to seek no other, so he stayed.
Don now, unkowingly, was destined to make a contribution to Manchester that was differerent but perhaps just as significant as his first. The reorganisation reduced the number of Headships from over forty to 24, and the majority of these 24 were in unfamiliar territory. To help the new body, a regular meeting of the new heads was set up - becoming an official organisation. Who would preside over such a motley group? I had no doubt that the Head selected should possess several qualities. He or she should be experienced, not be moving to a strange set-up in an unknown area, should be devoted to his/her own school, be able to speak for the group to officers, committees, inspectors, and above all, have the confidence and trust of his colleagues. I had no hesitation as to who this should be. After a minimum of canvassing, I proposed Don, he was elected unanimously.
It was a position of enormous importance. The smooth transition owed a terrific debt to Don's diplomacy at all levels both inside and outside meetings. His colleagues felt free to discuss their problems and difficulties with him in confidence and no one recognised his value more than the new Chief Education Officer, Dudley Fiske, who repeatedly used Don as a sounding-board. And few knew of Don's contribution; the demands it made on him and how he held the office for almost ten years, until shortly before his retirement. Don really deserved a decoration for this contribution alone.
In the whole of his 25 years as Head, Don's personal qualities were always in evidence, particularly I would mention his confidentiality - nothing went farther than his room - his welcoming cheerful manner, his almost annoying self-effacement. his complete loyalty. His dedication to the immediate task could not be bettered - whether he was dealing with a recalcitrant pupil, or a member of staff in difficulty, or a fellow colleague seeking advice. He excelled as the chairman at the Heads' Dinners, preparing in infinite detail his introduction to the main guest of the evening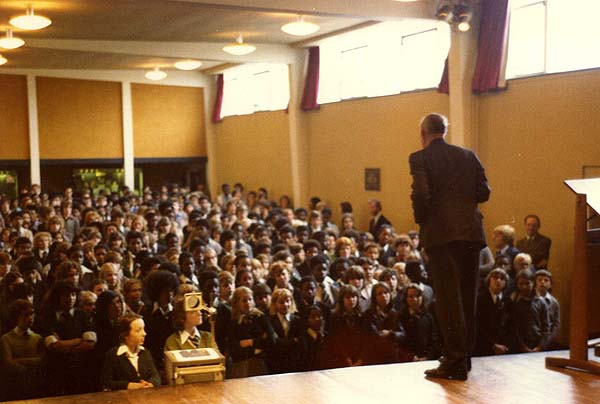 He never forgot Ardwick and showed his gratitude to his quarter of a century attachment to it by devoting himself immediately after retirement to researching the history of its schools and producing an impressive and scholarly record.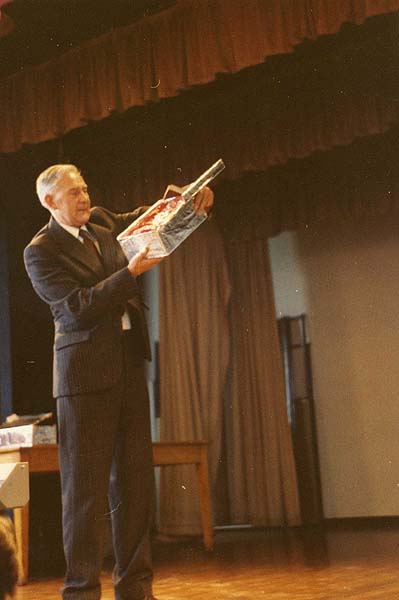 Yet he and Marjorie were nevertheless able to find time for social life full of interest and variety. My wife Eileen and myself had no more enjoyable times than when we walked the Cumbrian Fells or the Anglesey Cliffs with them and recalling most of all the almost continuous laughter they generated.
We shall miss Don, as will hundreds of others; but as we extend our sympathy to Marjorie and her family, we assure her that he will forever be remembered with appreciation and affection.

**************************