"The girls' yard after the last fifth form assembly in July 1963."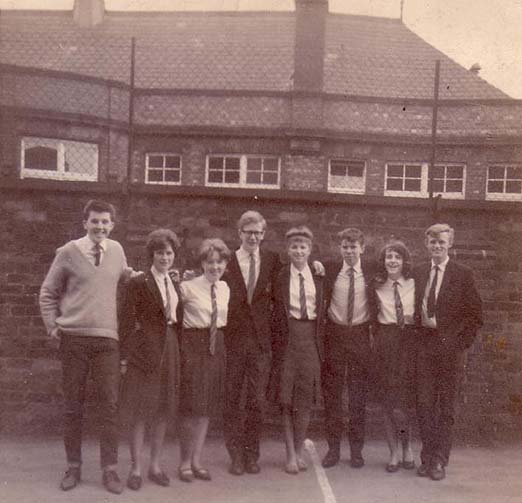 Left to Right: Don (Fuzzy) Crombie, Anne Milnes, Noreen Runciman, Jeff (Angus) Millership, Helen Barnes, Alan Turner, Susan Bradley, Pete Parnell.


"Mr Donnen took the picture in 1963 in the Gym"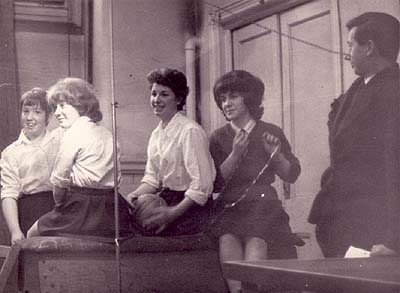 From left to right the girls are Noreen Runciman, Lynne Foster, Helen Barnes
and Susan Bradley. The teacher looking on is Mr. Carruthers.