The memorial stone for a new school building, opposite to the St. Matthew's building on the other side of Devonshire Street had been laid on September 2nd,1893 by Mr. T. Thornhill Shann, J.P., Member of the Board.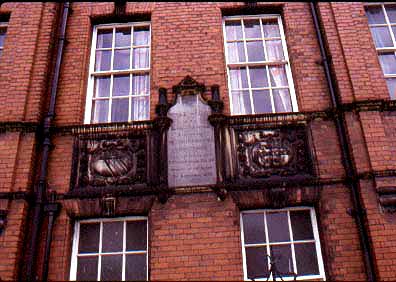 The Memorial Stone reads:

This Memorial Stone
of the
Twenty Fifth School
Erected by
The City of Manchester
School Board
Laid By
T. Thornhill Shann Esq. J.P.
Member of the Board
2nd. September 1893



"By August 24th,1894 'Ex Standard Vl l and Standard Vll have been working during the week in the new school'. Standard Vl went into the new building on September 11th and on September 19th - 'all scholars have been transferred from the old building into the new school' (#3 below). Finally, on the evening of October 17th,1894, the official opening took place. The ceremony included singing and drill displays by both boys and girls.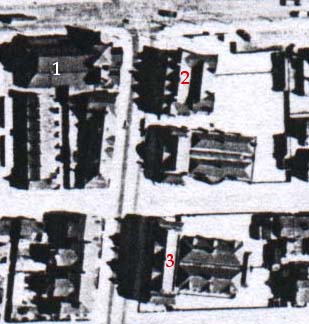 Girls were admitted on October 22nd and the school in its new quarters became a part of the Ardwick Higher Grade School, Devonshire Street complex and contained boys and girls (approximate age range10 - 14) in Standards lV, V, Vl,Vll and exVII. Standard III wasransferred to join Standards I and II in a mixed Junior School (approximate age range 7 - 10) and within 3 months (January 1895) were all housed in a new adjacent building on Devonshire Street, extending to Hyde Road, known as Ardwick Higher Grade School, Junior Mixed Department (#2 above). This school had its own Headteacher and staff. Presumably the original St. Matthew's building (#1 above) was used for whatever infant school facilities were required then.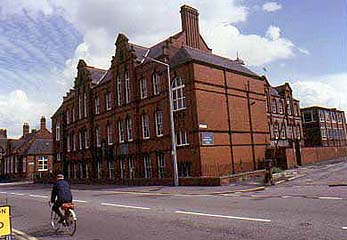 The new building was interesting in style, and on a very restricted site, being closely surrounded by rows of Victorian terraced houses, many of which were apparently occupied by middle class families. The building itself had no ground floor, but had a basement with hall and practical rooms and lecture theatre, and a first floor with a hall, a Principal's room of large proportions and classrooms separated by folding partitions. The second floor had classrooms and Art rooms. There were separate entrances and "sides" for boys and girls, with outdoor toilets. Two very small staff rooms were located at opposite sides of the building, one for men and one for lady members of staff, who for some time had toilet facilities in a separately locked cubicle at the end of the girl's toilet block in the playground. The playground area was extremely small and there were no playing field areas.
By 1898, plans for a new Physics laboratory were prepared, and a new laboratory came into use the next year. By 1902, some alterations had been made to the entrances. It seems as if Cookery lessons were discontinued for a time, but resumed again in 1895. This may have been because of the lack of proper facilities, or perhaps the lack of a teacher for that subject. Swedish drill was introduced at the beginning of the 1899 school year. There are no records of any form of vandalism, except the instance in April 1900, when a bullet was fired through a laboratory window, with no trace of the offender."
An extract from "A Century of Schooling" by Donald Woodhead
When I walked into the school yard on my first day in September of 1958, the yard resembled a building site. Work was underway on the construction of an extension at the rear of the school (shown in the picture above). The outside toilets were demolished and new toilets and cloakrooms with access from the back staircase built. Included also were two staffrooms, a Drawing Office, a Division room for 6th form classes and 5 new classrooms, which were used for French, Mathematics, English and Commercial Subjects. The building was ready for use in September 1959.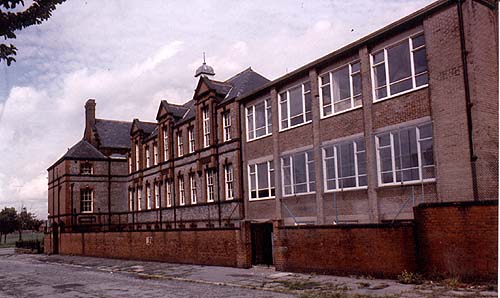 Look Inside the Building ----->