1949 - 1950 - Miss Harris Class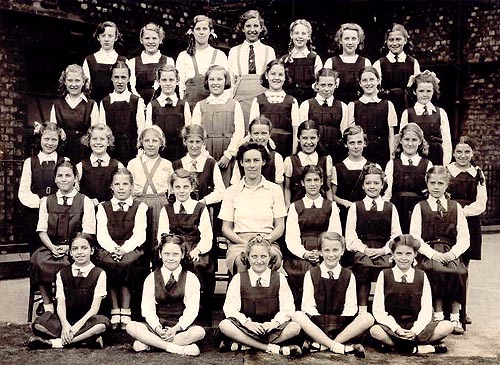 Back row L to R: Third from left Maureen Bonner, Ann Bustard, Doris Blair and Violet Dooley.
Fourth row L to R: - Fourth from left Beryl Jarvis
Third row L to R: - Third one from left Sheila Robinson, sixth Margaret Nightingale, eighth Elsie Bracegirdle
Second row L to R: 1st one Elizabeth Bennett, Miss Morrison, sixth Jean Roscoe
Front Row: Last two Alwyn Allunson and Ann Astbury.
The photograph above was generously donated by Elsie (Bracegirdle) Harris.