Staedtisches Hallenbad, Innsbruck, Austria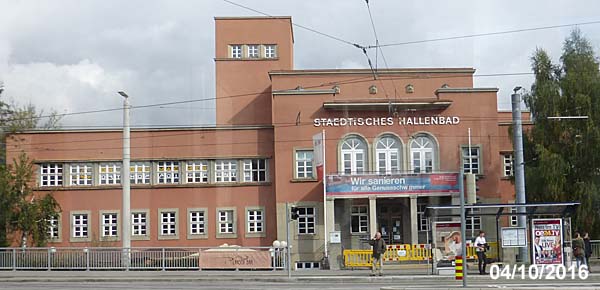 The https://guide.aut.cc website says of this building that, "...
The listed indoor swimming pool was built in the interwar period according to plans of city architect Frederick Concert, the u. a. also planned the urban steam bath in the Salurnerstraße. It is characterized on the one hand by the clear structure of the building mass, which can be clearly seen on the outside, and on the other, there are many allusions to secessionism in detail. The heart of the swimming pool is the three-sided free-standing, two-storey indoor swimming pool with its large windows and a circular gallery. In 2014, the roof structure of the indoor swimming pool was completely replaced, the original Scheindecke with its numerous stucco elements recreated and the original color scheme reconstructed inside.
"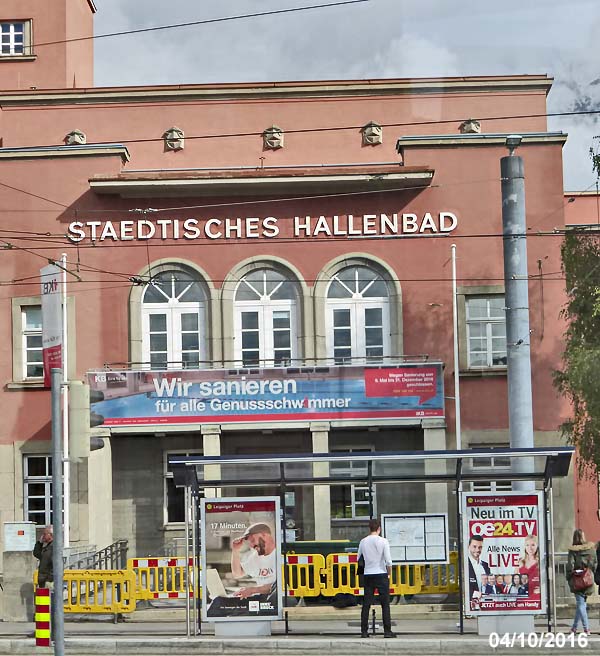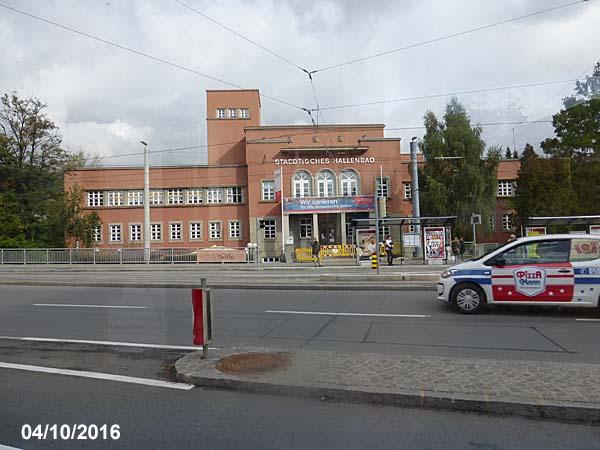 Close Window