Mountain Dwellings, Orestad, Copenhagen, Denmark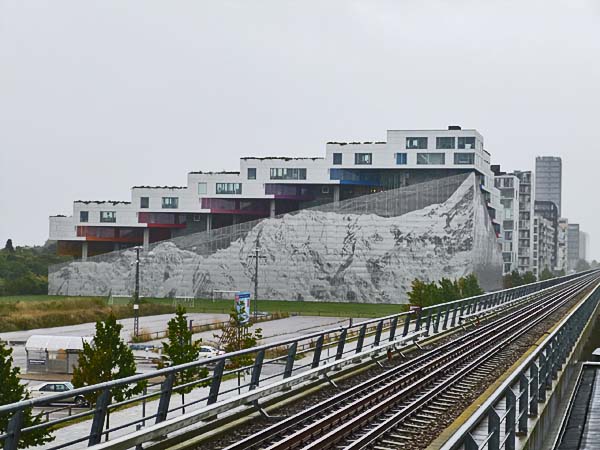 Architect

Bjarke Ingels Group (BIG) & JDS Architects

Date Built

2011

Location

Orestad Boulevard

Description
The Danish Architecture Centre website describes this residential building as, " ... a modern ten-storey 'housing mountain' with eighty apartments and personal roof gardens that sprawl down the 'mountain side'." (see below)



Below the living units there is a car park that accommodates 650 cars.





The architectural practice of BIG say that, " ... All apartments have sunny roof gardens, fantastic views and parking facilities immediately outside the front door. The Mountain is like a suburban residential area flowing down a ten-storey building. The Mountain pops out of the ground like a suburb full of courtyard gardens spreading across the tall building: suburbanity and urbanity melting into one."