Ten years after the completion of this building on London's Holloway Road, the architect returned to the university to give a public lecture in the Graduate Centre. On that occasion Dean of Architecture and Spatial Design, Prof. Robert Mull, shared a joke about an incident during the building works when a member of public called the police to report a "building collapsing on Holloway Road. It took a little explaining to convince them that it was just the design which represents the constellation of Orion", he said. Today the university regards Libeskind's creation as, "... very much a jewel in London Met's crown and without a doubt the most iconic landmark on Holloway Road."


Libeskind's website explains that the building is, "... Composed of three intersecting volumes, .....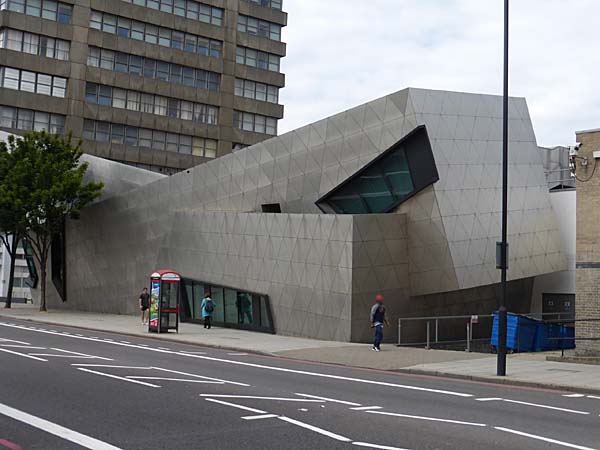 .... clad with embossed stainless steel panels for a shining and ever-changing surface, ....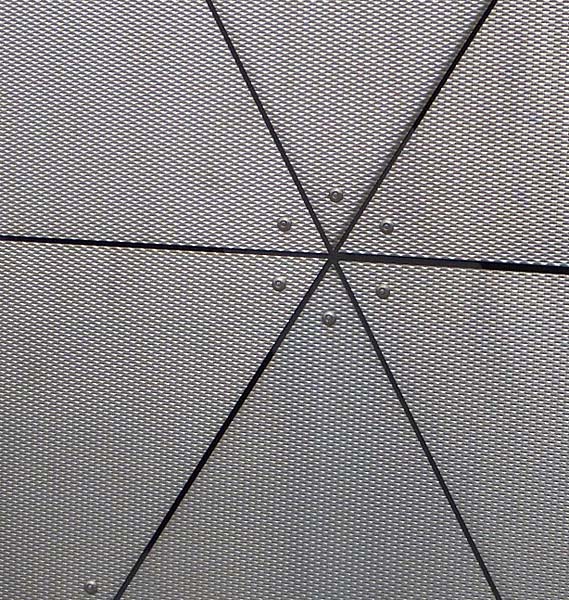 ... the Graduate Center houses a lecture theater, seminar rooms, staff offices and a café for the university's graduate students. The interiors are filled with natural light by way of large windows of geometrical cuts and slashes. The Centre serves not only as a facility to enhance the staff and student experience, but acts as a major gateway to the University on Holloway Road."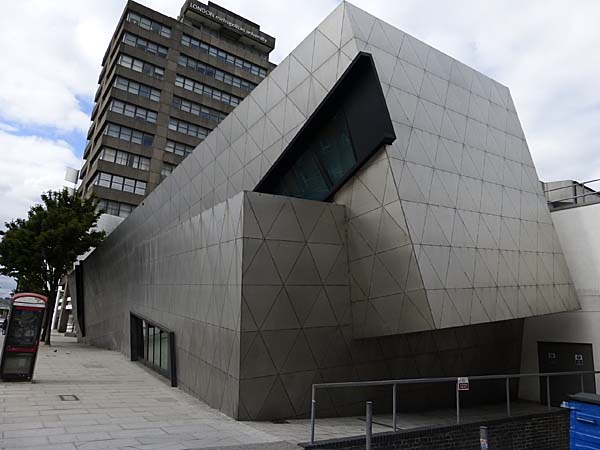 In February of 2004 Jonathan Glancey, writing in the Guardian, said of the building that, "At £3m all in, this is not an expensive building. What it has that distinguishes it from what a client might ordinarily expect for that money is great presence… When you visit the area, you immediately realise that Libeskind's explosive building acts not only as a junction box for the university but as a landmark for the entire street."