Nemo, Amsterdam, Holland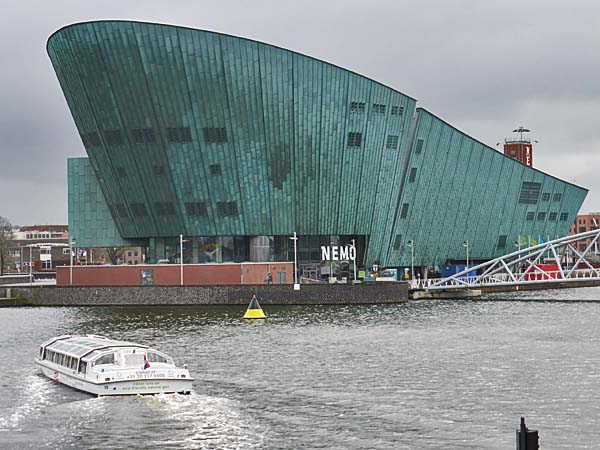 Architect

Renzo Piano
Date Built

1997
Location

Oosterdok
Description

The IJ Tunnel carries road traffic beneath Amsterdams IJ, a lake that forms the city's waterfront. A finger of land carries the road down into the tunnel and at the end of that peninsula Renzo Piano's Nemo science and technology museum rises up like the prow of a ship. Piano explains on his website that , "Surrounded by water, the building has a ship-like form and pre-oxidized copper-clad facades, referencing the surrounding port. A pedestrian ramp leads up onto the building's sloping roof that serves as a public piazza for visitors and as a social focus for the neighbourhood."



The "architectureguide" website points out that, "The ship metaphor is enhanced by the cladding of semi-perforated copper panels fronting the toughened glass fenestration. Inside, there is a continuous open space with levels stepping up beneath the roof to contain exhibitions and other public functions."







Close Window