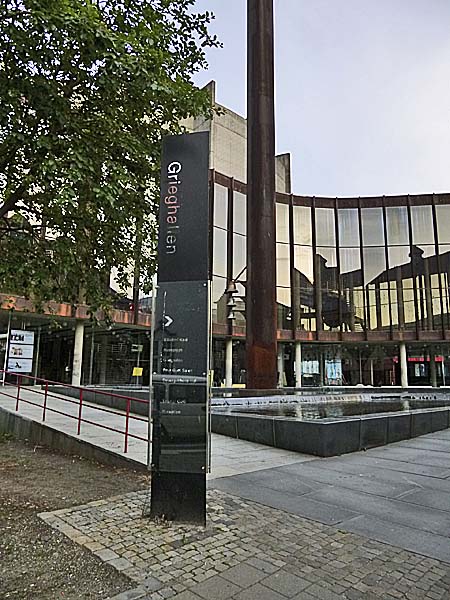 The Grieghallen occupies a site on the corner of Nygårdsgaten and Strømgarten in Bergen's city centre. It took a long time to get this concert hall built with years going by before there was any agreement on the actual site. The competition to find a design ended on February 1, 1965, and after three weeks of evaluation, the submission by the Danish architect Knud Munk was chosen from the 70 entries. What followed was a protracted fund raising project. The campaign promised "Grieg Hall in 1970 or your money back".

The ground was broken in 1967 but by 1970 the building was still incomplete although apparently no one asked for their money back. Things got worse when the money ran out and construction came to a halt for five years. In addition the building had more than a few critics. The Grieg Hall website explains that it was described by some as, "This horrible house, scrap heap of rust stained the flagstones and staining the good folks overcoats. They had polluted the city center with a concrete monstrosity, a giant bunker". However, work did resume after a lot of effort. As the Grieghallen website says it is normal for a building to undergo two or three adjustments during construction but the Grieghallen endured twenty.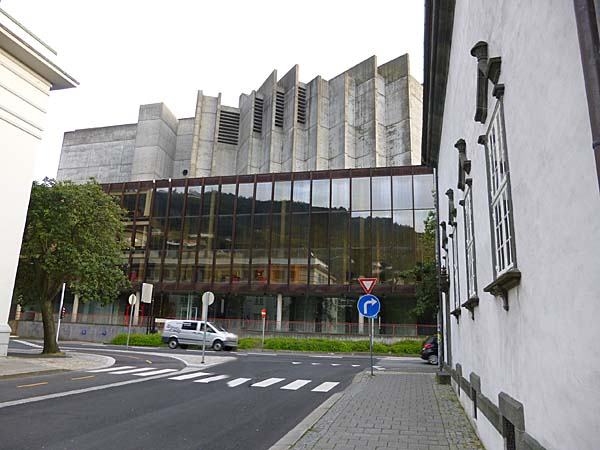 The end product was this 1500 seat concert hall that is home to the Bergen Philharmonic Orchestra. It was named after the Bergen born composer Edvard Grieg who was music director of the Bergen Philharmonic Orchestra from 1880 until 1882. The building is also a venue for cultural events, trade exhibitions, conferences, receptions and banquets. Since its completion in 1978 the building has seen some refurbishment. Apparently, in the summer of 2014, when I took these images, it was,
"... in the second stage of renewing auditorium seating and complete new stage technology."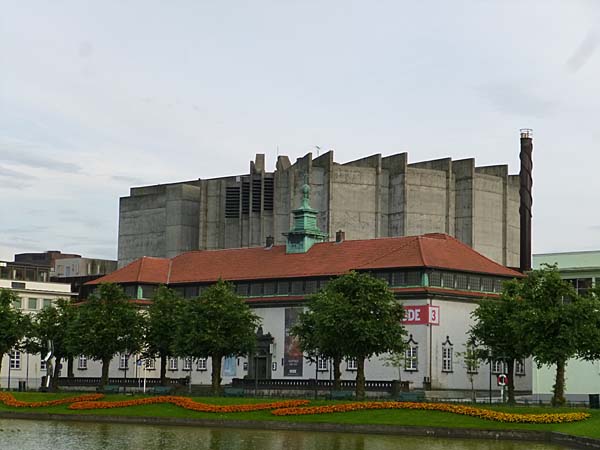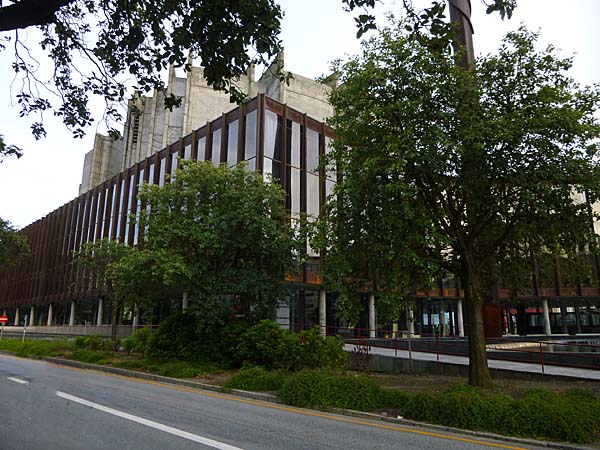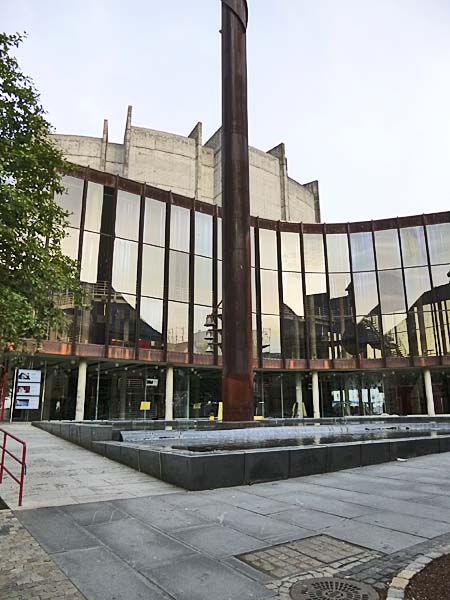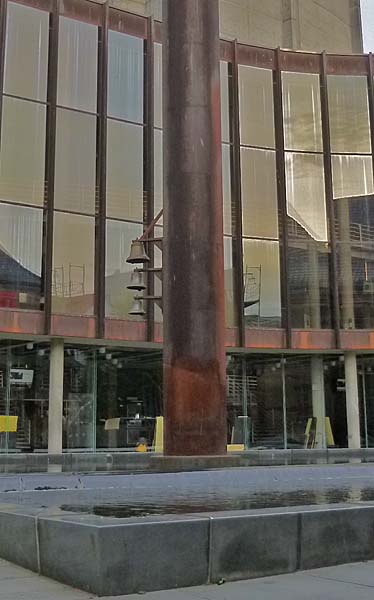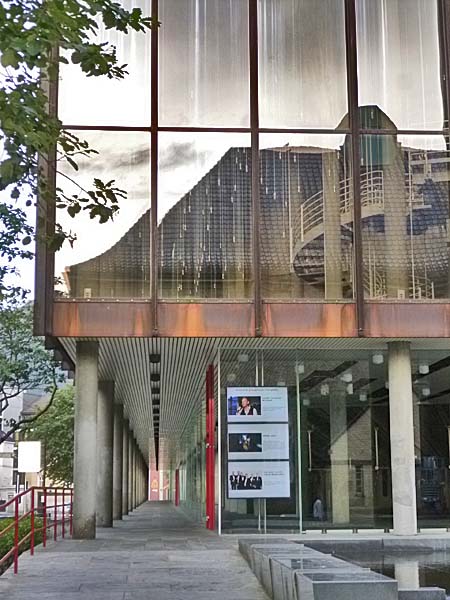 The landscaped area around the hall is known as the Edward Grieg Plas. The plaque below lists those who paid for the development of the outdoor space and the fact that it was opened officially by Monica Maeland in 2011.