Neue Nationalgalerie - Potsdamer Strasse, Berlin, Germany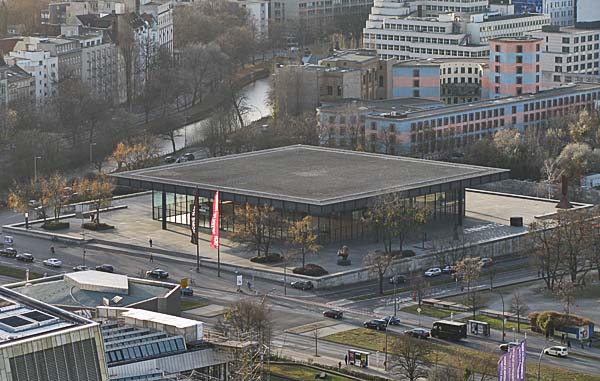 Architect

Ludwig Mies van der Rohe
Date Built

1968

Location

Corner of Potsdamer Strasse and Reichpietschufer

Description

During the Cold War the National Gallery in Berlin was on the Eastern side of the Wall on Museum Island. In 1968 the Neue Nationalgalerie was built on the corner of Potsdamer Strasse and Reichpietschufer to a design by the architect Mies van der Rohe. He was widely regarded as one of the masters of modern architecture and was responsible for many prominent building in Chicago and New York. He also designed the Toronto Dominion Centre in Canada, the dark towers seen in the image below.



The gallery's website says of its mission that, "The New National Gallery, the "temple of light and glass" houses European paintings and sculpture of the 20th Century, from modernism to art of the 1960s. Among them are works by artists such as Munch, Kirchner, Picasso, Klee, Feininger, Dix and Kokoschka."