Hillman House, Corporation Street, Coventry, UK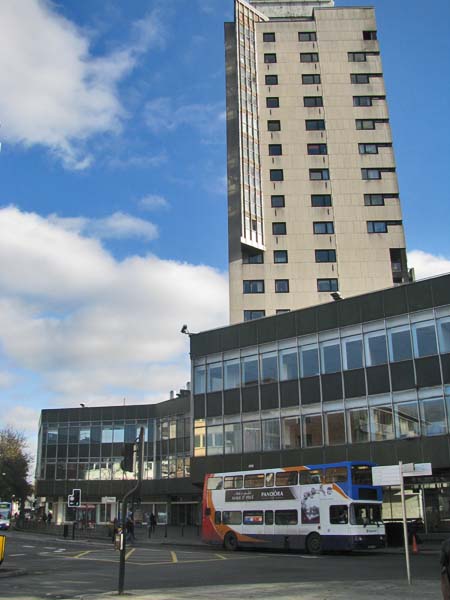 Architect


Architect's Department with Arthur Swift & Partners
Date Built


1965

Location


Corporation Street, Coventry

Description

This 13-storey residential tower block sits above a podium with office space and retail units on street level. Much of the podium appeared to be empty when I took these images in November 2012. Apparently this was intended to be a headquarters building for the Rootes Corporation with showrooms and offices and above a residential tower for overseas employees seconded to the UK. However, when Rootes were taken over by Chrysler Corporation plans changed and the showrooms and offices were changed into shops and the tower became Coventry City Council housing.