Centre Point - New Oxford Street, London, UK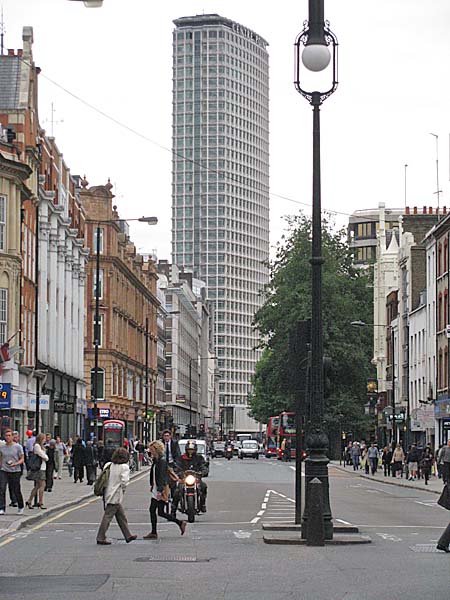 Architect

Richard Robin Seifert & Partners
Date Built

1963 - 1966

Location

101-103

New Oxford Street

, WC1 near to the Tottenham Court Road Underground Station
Description

This 34-storey concrete and glass building sits at the junction of Tottenham Court Road, Oxford Street, Charring Cross Road and New Oxford Street. Built as a speculative office tower, Centre Point was completed in the mid 1960's. The speculation didn't work out very well though because the building sat empty for a decade. It was also widely criticised as something of an eyesore. Pevsner described it as,

"coarse in the extreme."

However, in contrast the Royal Fine Art Commission described it as having an

"elegance worthy of a Wren steeple"

and it has been awarded Grade II Listed status. Among the occupants of the building is the Confederation of British Industry.