Great Portland Street Underground Station, London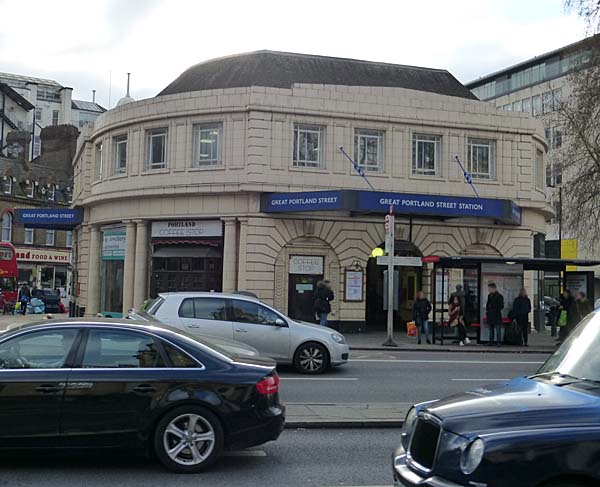 Architect

C W Fowler

Date Built

1930

Location

Marylebone Road and Great Portland Street

Description

The Great Portland Street Underground Station occupies a busy island site where Great Portland Street meets Marylebone Road. This is the second station building to occupy the site and the third title for it. The first station was opened in 1863 and called Portland Road. In 1923 that station became known as Great Portland Street and Regents Park. The original building was replaced by the one we see today in 1930 when it opened as Great Portland Street Station.



The elliptical building has a steel frame and is clad in cream faience tile. The style was described, when it was given a Grade II Listing, as Free Classical. It has a mansard roof that is tiled with slates.



A number of shops and restaurants are located at street level. It appears that the station originally had four entrances located at the cardinal points. However in 2015, when these images were taken, only two of them were open. There are three marquees bearing the station name but there is no longer an entrance beneath the western marquee. As you can see below, what was probably the south entrance to the booking hall is now an entrance to the Cafe Istanbul.








Close Window