Globe Centre, Stepney, London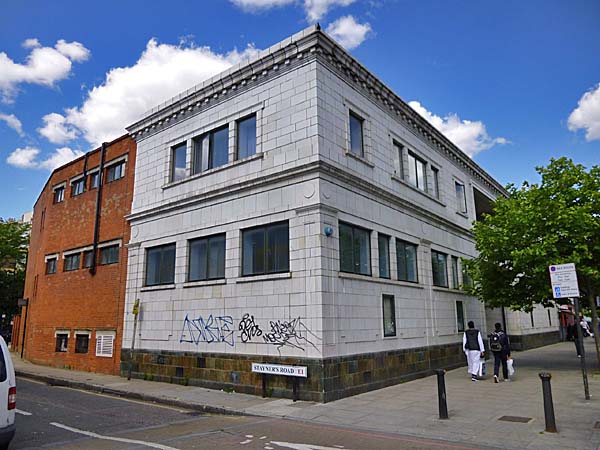 Architect


B J Belsher - Stepney Borough Engineer & Surveyor

Date Built

1930 - 1932

Location

159 Mile End Road

Description

The building known today as the Globe Centre was originally the Stepney Green Swimming Baths. The Pevsner Guide describes it as having, "... A likeable, hygenic faince facade with central recessed bay and loggia at first floor behind a balastrade." Apparently, the building was adapted in 1995 by Colwyn Foulkes & Partner. The adaptation involved the inclusion of the curved glass block wall, seen below.



Today the building is home to a clinic for HIV+ and AIDS patients.
Close Window