Former Land Registry Office, Lincoln's Inn Fields, London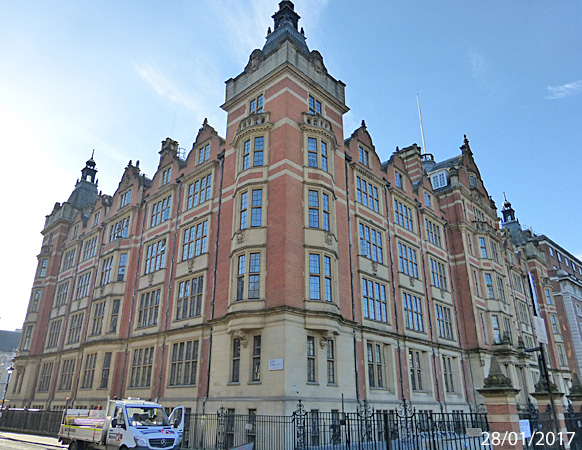 Architect


Sir Henry Tanner & Richard Allison - of the Office of Works

Date Built

1903 - 05 West Wing & Centre
1912 - 13 East Wing

Location

32 Lincoln's Inn Fields

Description

This building in Lincoln's Inn Fields belongs to the London School of Economics. It started life as Her Majesty's Land Registry Building but in 2016/17 it is much more recognizable as the location for the television drama "The Halcyon", a London hotel at the centre of a WWII story. The Grade II listed building was constructed in two stages. The west wing and central block were built between 1903 and 1905. An east wing was added between 1912 and 1913. The design was produced by The Office of Works led by Sir Henry Tanner with Richard Allison as supervising architect. According to the descripotion of the buildingh at the time it was listed, the design was conceived by the Land Register Sir Charles Foirtescue-Brickdale and it was based on Brickling Hall in Norfolk.



The listing comments describe it as, "... Stancliffe stone, Tucker's red brick, slate roof. Floors reinforced with steel joists. Rectangular plan with internal lightwells. Neo-Jacobean style with shaped gables and French-style corner turrets with steep slate roofs and lanterns. Six storeys high, nine bays wide; seven bays to Portugal Street return. Central projecting bay has main entrance on raised ground floor and canted'bay running from first to third floor surmounted by stone balustrade."








Close Window