Honthorstraat 20, Amsterdam, Holland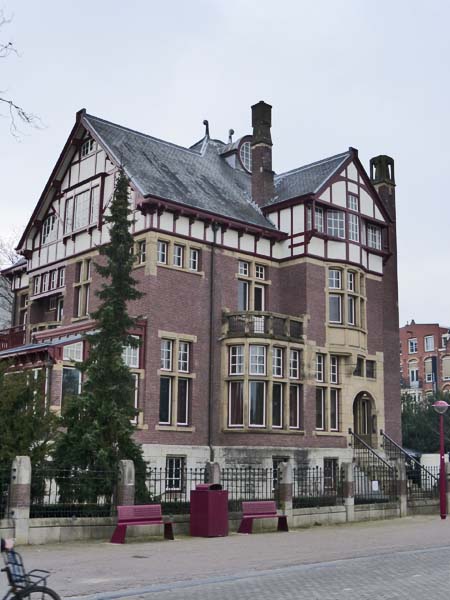 Architect

Eduard Cuypers

Date Built

1904-06

Location

Honthorststraat 20

Description


This detached villa is listed on the Rijksmonumeten website as the Dutch equivalent of a Listed Building. They describe it is as exhibiting the characteristics of 19th-century English country house style, what might also be described as "Arts and Crafts". It features a stone clad entrance with a rounded arch embossed with a leaf motif.



On the Paulus Potterstraat side of the building there is a high chimney with an openwork top and a pair of stacked balconies.

Close Window