Het Schip, Amsterdam, Holland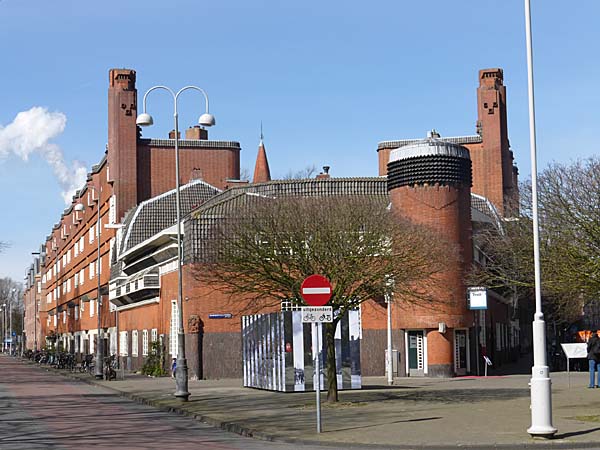 Architect

Michel de Klerk

Date Built

1913 - 1914

Location

Amsterdam district of Spaarndammerbuurt
Description


Michel de Klerk was one of the founders of the famous architectural movement known as the Amsterdamse School. In the Spaarndammerbuurt district of Amsterdam, you will find three residential blocks designed by de Klerk that were built between 1913 and 1914 for a social housing association. The centrepiece of this development is Het Schip, so named because it resembles a ship, complete with funnel-like chimneys and a prominent prow-like front. Today Het Schip is still a residential complex but it also houses a museum dedicated to the Amsterdamse School.



The Het Schip website says of de Klerk's creation, "On a truly impossible triangular lot, De Klerk moulded the most bizarre shapes into an unforgettable and world-famous unit. While the construction was highly controversial, the block was put up in all its ex-centricity. Regarding its importance, Jos Keppler has noted: 'Admirers of Het Schip are not imbued with retrospective nostalgia. This building makes a statement for social housing construction; it encourages us to continue building with respect for the residents."