Birmingham's Hall of Memory sits beside Broad Street between the International Convention Centre and Paradise Circus. It was built to commemorate the men and women of Birmingham who died in World War I and II and those who died in active service since 1945.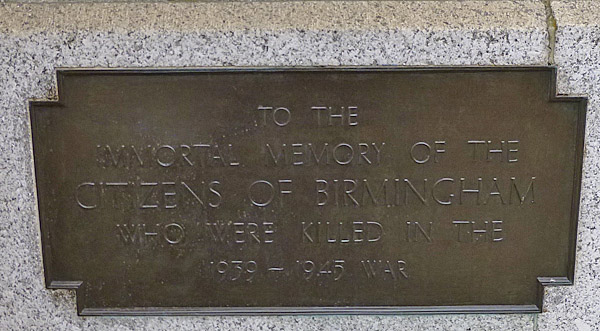 The foundation stone was laid in 1923 by The Prince of Wales and the building was opened two years later by H.R.H. Prince Arthur of Connaught.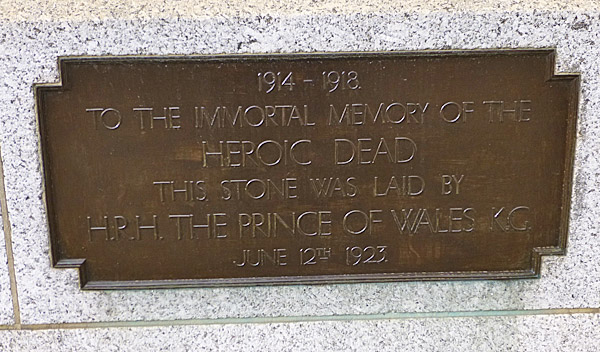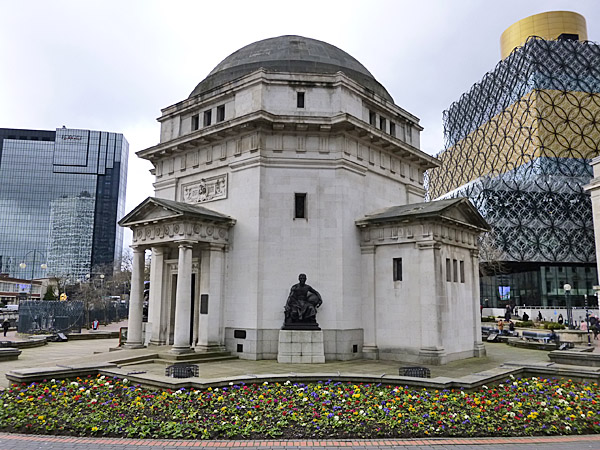 Portland Stone was used for the Hall and almost all of the work was done by Birmingham craftsmen, including the sculptor Albert Toft, who was responsible for the four bronze statues that sit on granite plinths around the outside.