This wonderful Art Nouveau building, located at the Pest end of the Chain Bridge, was designed in 1906 by the architectural practice of Zsigmond Quittner, for the Gresham Insurance Company.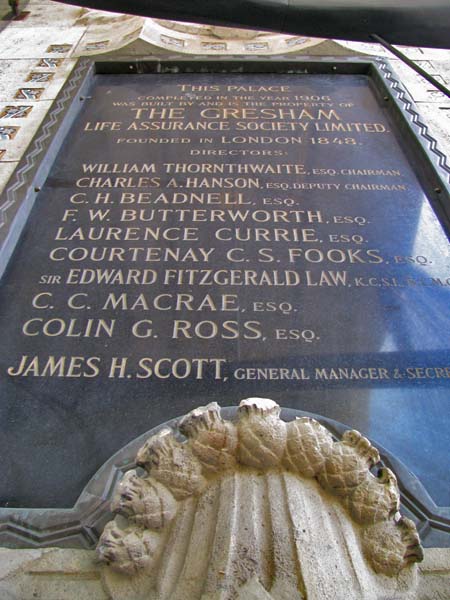 During World War II the building was seriously damaged and after the war, during the period of occupation, it accommodated Soviet troops. The building's decline continued when it was transformed into an apartment block. However, at the beginning of the 21st Century it was sold to the Four Seasons Hotel company and they commissioned the architectural practice of B + H to transform it into a luxury hotel.

As part of this transformation the original Art Nouveau features were restored to their former glory. This included windows by Miksa Roth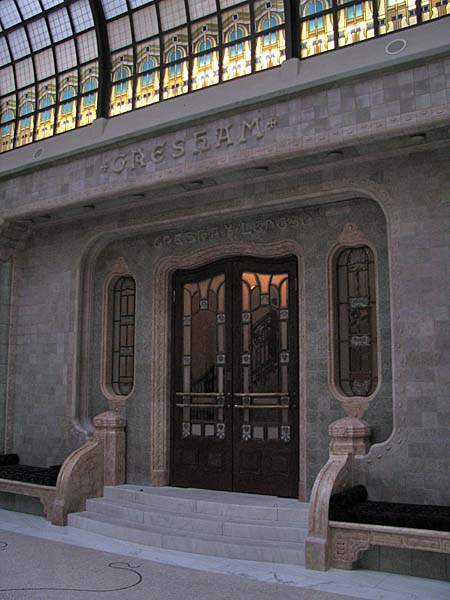 .... ceramic tiles by the Zsolnay Porcelain Company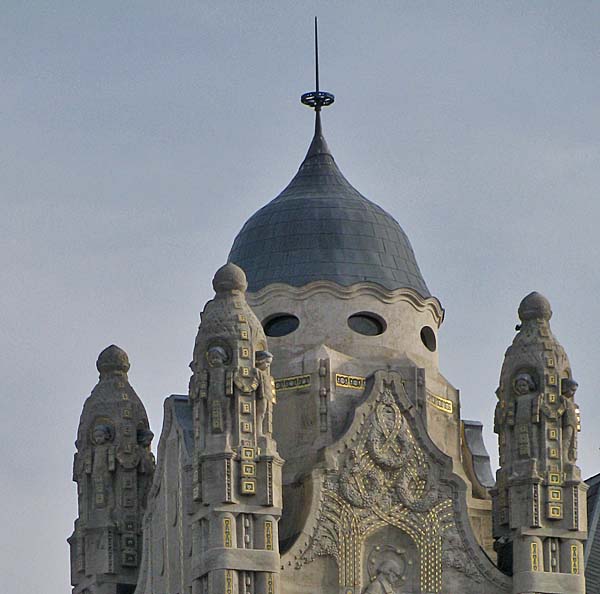 .... and wonderful ironwork from the workshop of Gyula Jungfer.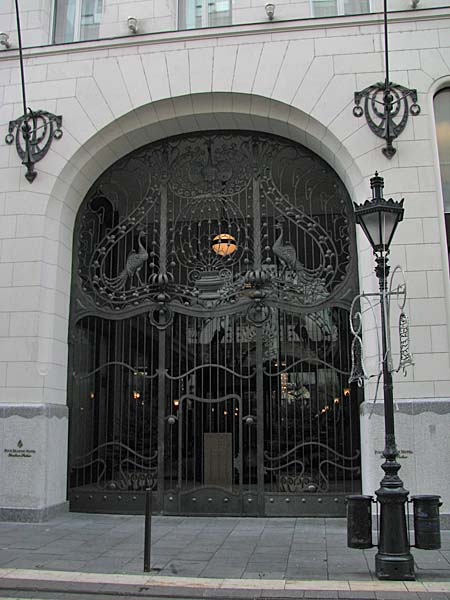 The Four Seasons website says that the hotel, " ... combines historical elegance with ultra-modern comforts ... (and) ... gracefully combines vintage architecture and design with modern services and amenities. Of the Hotel's 179 generously proportioned guest rooms, including 19 suites with vaulted ceilings and private step-out balconies, many offer views of intimate interior courtyards, the Old City or the sparkling Danube."

The restoration was designed by Patrick Fejér. The B+H website says that, "He oversaw the conversion of an Art Nouveau Palace into a luxury hotel, which was featured in Condé Nast Magazine and won Best New Hotel in Europe. The project involved reconstructing the old structure, a three-storey underground parking garage, and the addition of an upper guest room floor and rooftop spa."