Grand Hotel, Amsterdam, Holland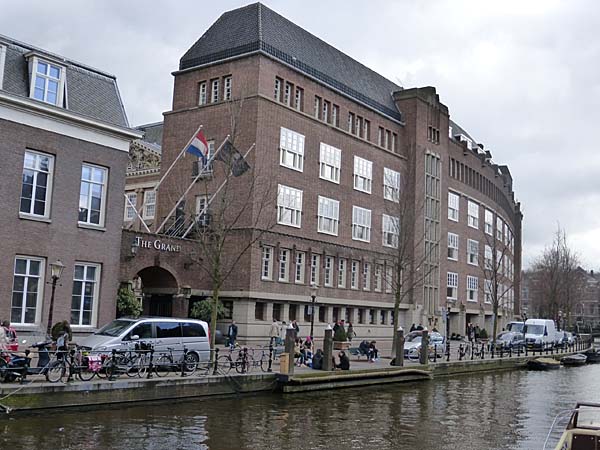 Architect

N. Lansdorp, who worked with city architect A.R. Hulshoff

Date Built

Opened 1926

Location

Oudezijds Voorburgwal between the main entrance of the hotel and Agnietenstraat

Description


Amsterdam's Sofitel Grand Hotel has a very long history but not as a hotel. It began in the 1500s as a monastery that was also a lodging for visiting royalty. Following that it became the home of the Dutch Admiraly before spending nearly 200 years as Amsterdam's City Hall. In 1926 a new extension was added to the old buildings. The Grand Hotel's website describes this extension, shown above and below, as, "... one of the finest examples of Amsterdam School architecture. It is characterized by a romantic composition of the components, an aesthetic treatment of the façade with decorative masonry, special attention for the windows and frames, a preference for parabolically curved lines and a very special approach to the corners."





The building's facade is decorated by a number of sculptural pieces by Hildo Krop. "In Hildo Krop's façade sculpture works, we find all kinds of symbols for administrative virtues as simplicity and courage, and we find the hard-working male and female figures symbolizing diligent labour. The sculpted heads of the granite columns represent a wider symbolism such as the Mystery of the Beginning, the Fate of Man and Infinity. 
"

Close Window