This Grade II* complex of buildings represent the original university buildings on this site. The listing comments describe a, "... D plan group main university building of which only part were completed to the original design. The Great Hall opposite the tower is the central axial building, to its front is a square entrance hall with a giant round arched mullioned window, above an ornate frieze over the loggia doorways, flanked by tapering square corner turrets (to rear as well) which are topped by small ribbed domes. Over the hall rises a low octagonal drum supporting a large ribbed dome and a miniature lantern."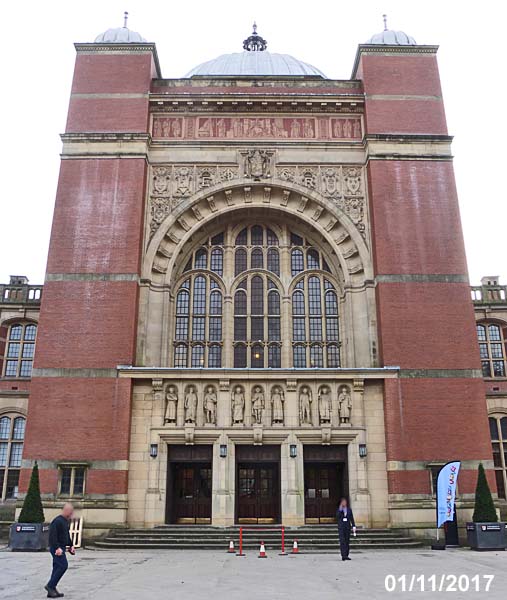 The entrance facade is decorated with nine statues by Henry Alfred Pegram that sit above the doorway.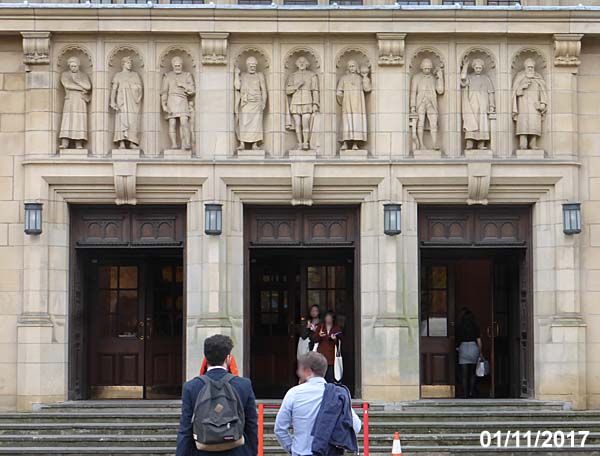 Above the round arched window are a number of heraldic carvings and above that a ceramic frieze by Robert Anning Bell.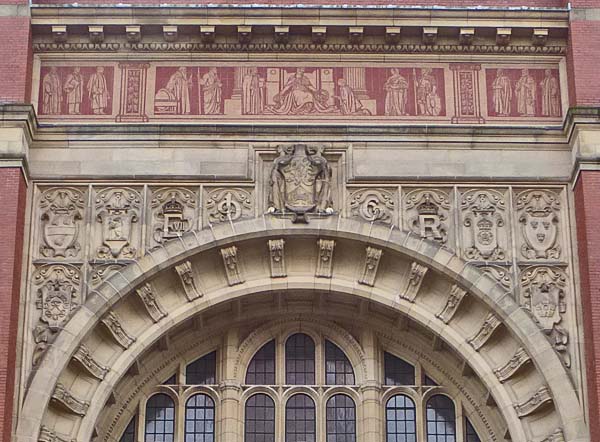 Historic England describe the building as being of red brick and stone with buff terracotta dressings and describe the style as Byzentine. They add that, "... Behind the domed and galleried entrance hall with ornate Renaissance grotesque relief carving, lies the Great Hall itself, a vast tunnel vaulted space with cross vaulted 2 storey side galleries."