Reorganized Church of Jesus Christ of Latter Day Saints.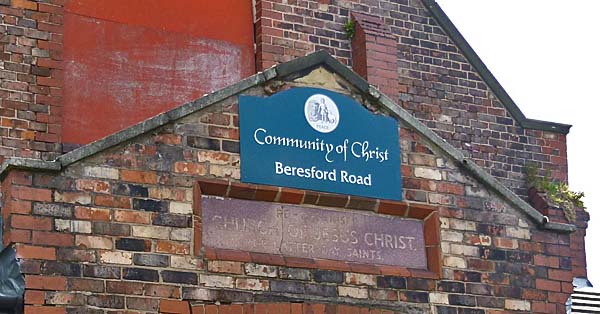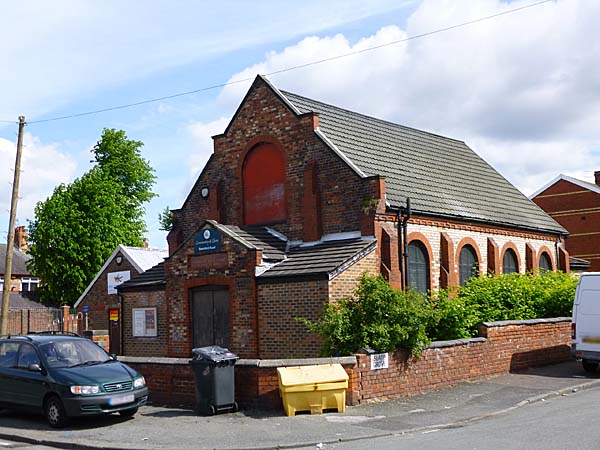 The sign on the building beside the church says that it is home to the British Asian Girls Youth Club.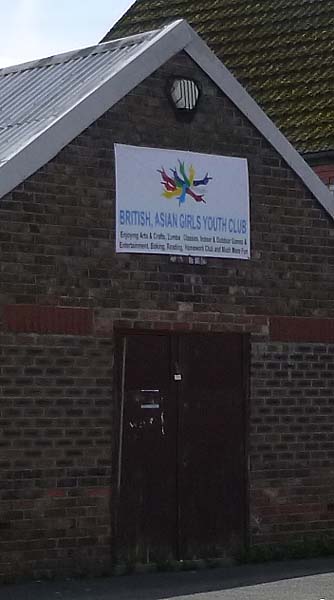 Slade Grove stands between the church and a parade of shops.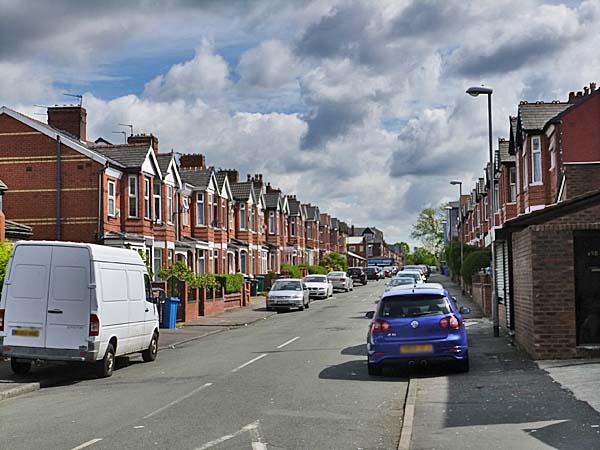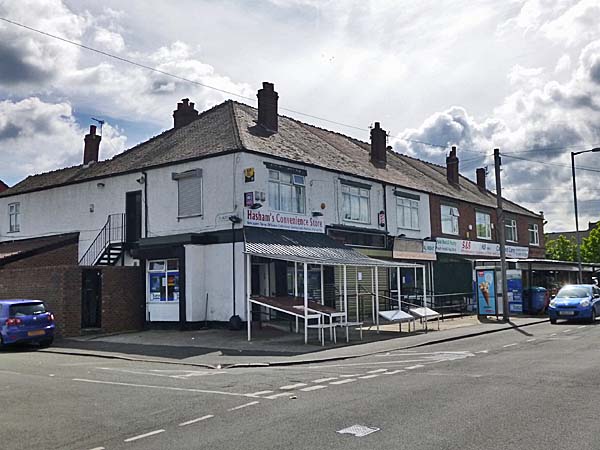 At the corner of Duncan Road is the former Anson pub now the Burhan Centre, home to a food cash & carry and a branch of the Asian clothing retailer Burooj.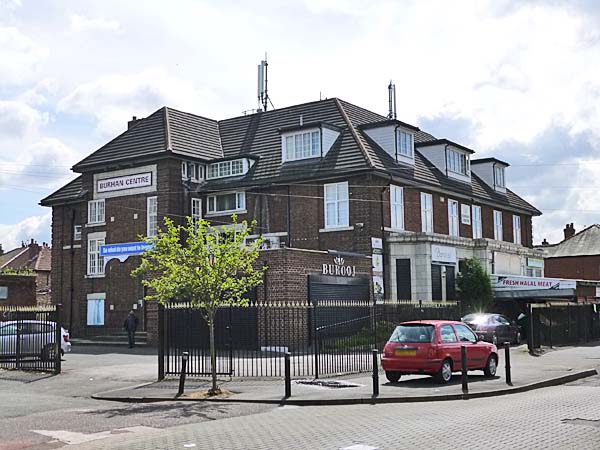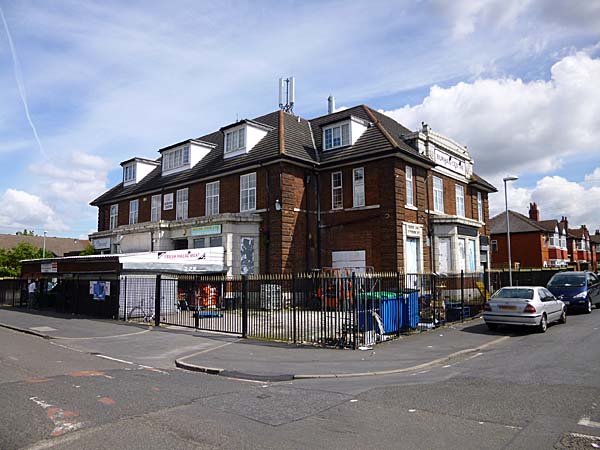 Farrer Street runs off Beresford Road at the point and another parade of shops begins across the street from the Burhan Centre.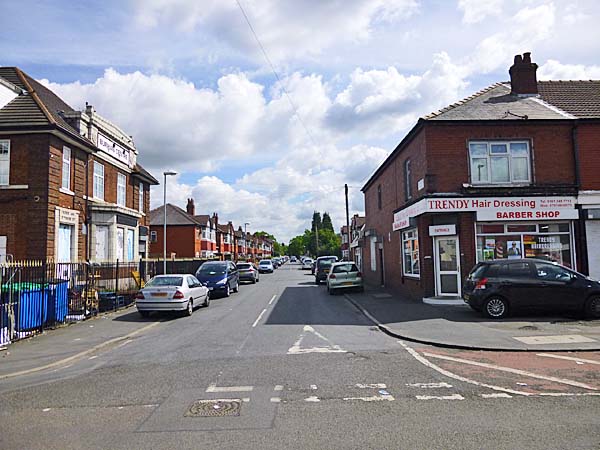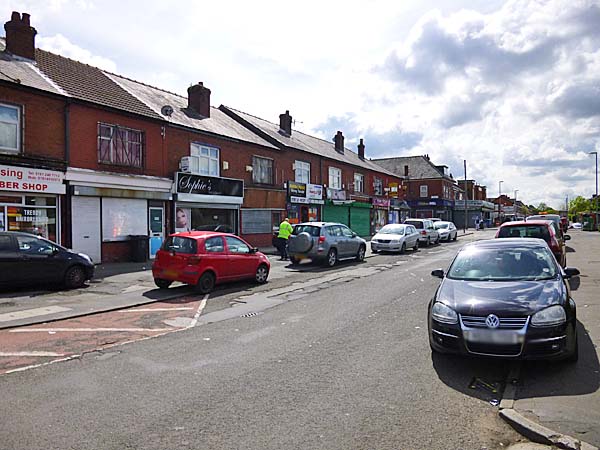 Looking back towards the Anson Pub in earlier times.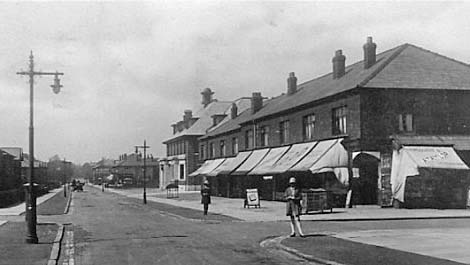 The corner of Buller Road and Beresford Road.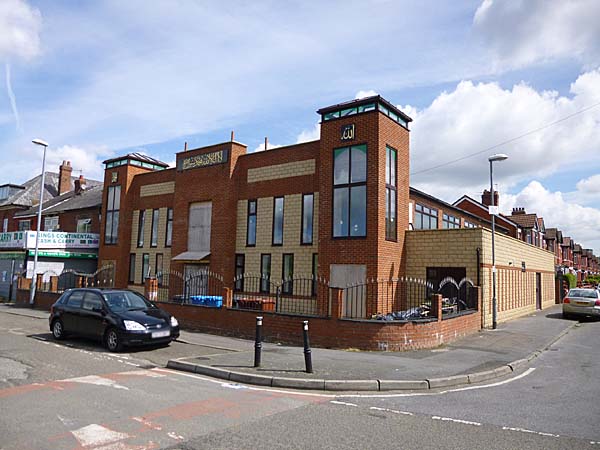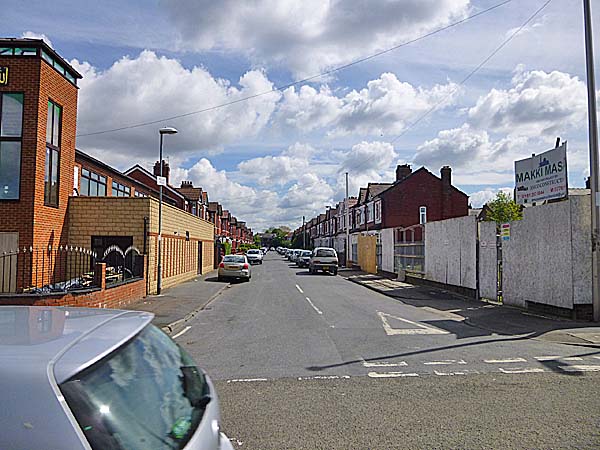 Buller Street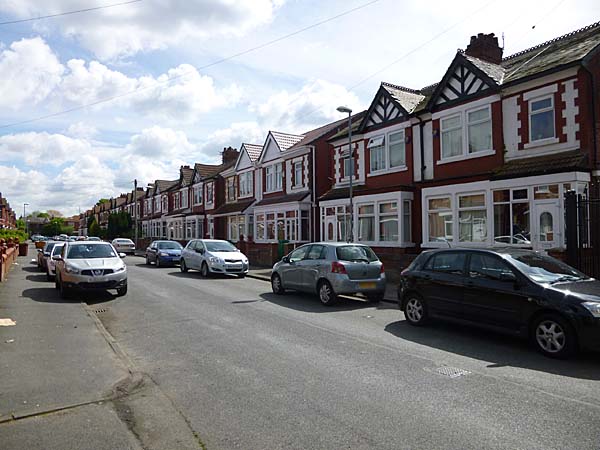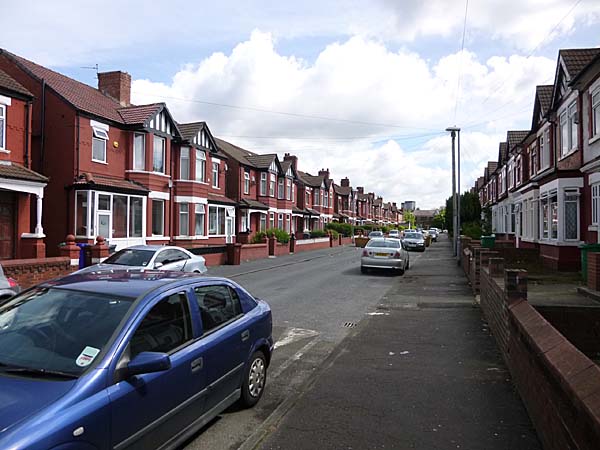 Mentor Street looking towards Slade Lane.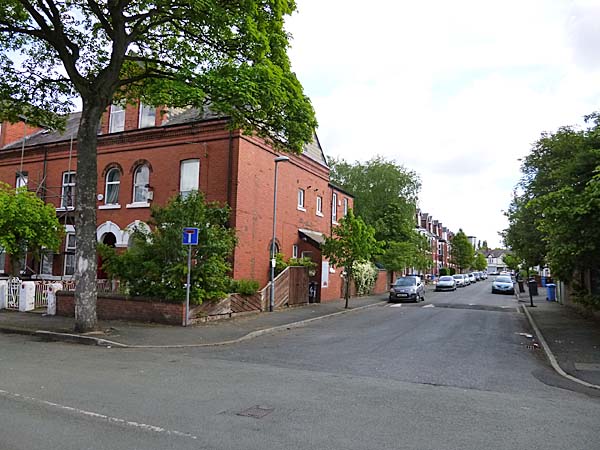 Looking towards Hector Street from Hamilton Road.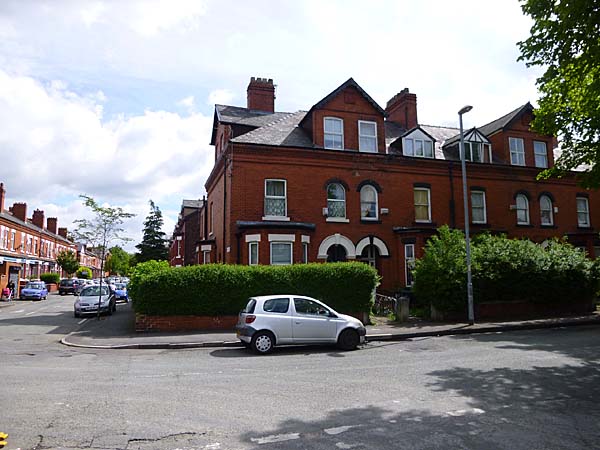 Hamilton Road looking north just beyond the junction with Farrer Road and Palm Street.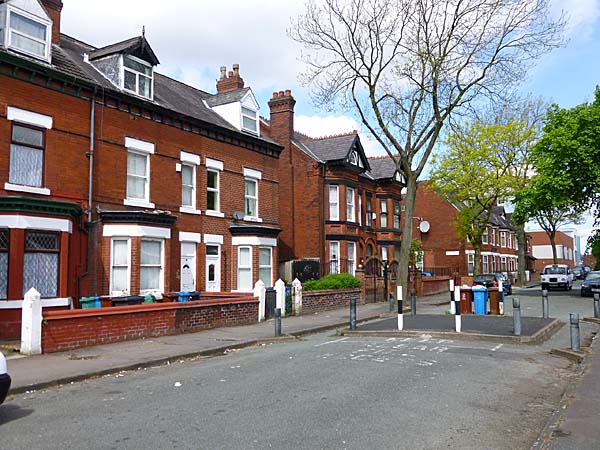 Looking west down Duncan Road.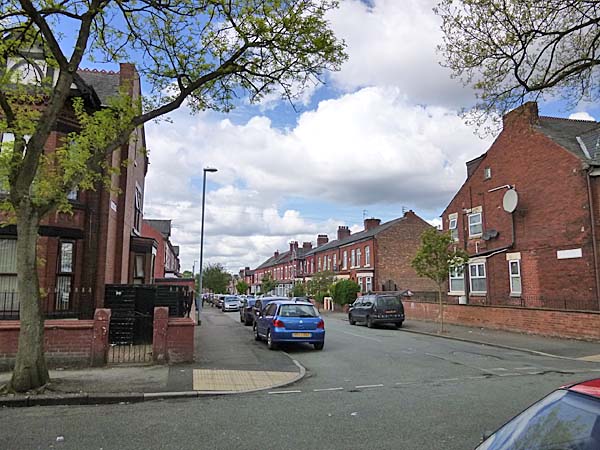 The corner of Duncan Road and Hamilton Road with St Agnes' School up ahead.