Morton Street ran north to south from Grey Street to Lime Grove. On its way it crossed: Ducie St., Marlow St., Cobden St., Florence St., Holt St., Edlin St., Earnest St., Richmond Grove, Bent St., Park Avenue, Bertha St. and Norbury St. It was know locally as "The Concrete" since, when most of the other streets were cobbled, it had a smooth concrete surface. As such it was perfect for roller skating, bike riding and bogey races.
Morton Street Views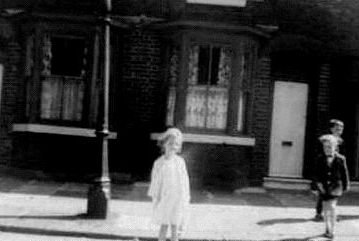 The east side of Morton Street between Holt Street and Florence Street.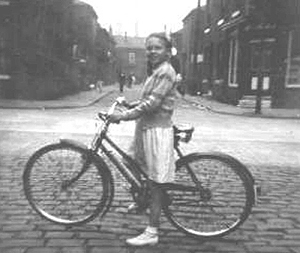 Joan Mellor on her bike at the corner of Holt Street and Morton Street with Emmet's Off-License in the background.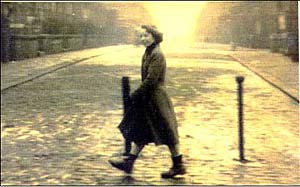 Looking north along Morton Street from Lime Grove. Obviously still cobbled at this end.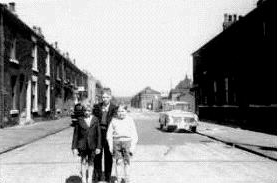 Morton Street looking North from the Holt Street junction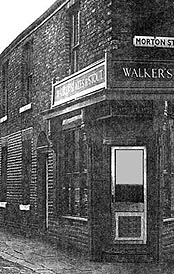 Emmet's Off-License on the corner of Morton and Holt Street
NOTE: The photographs on this page are shown with the permission of Terry Mellor and Pat & Trevor Little.