Longsight People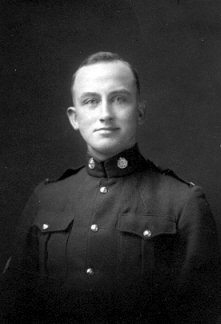 Frank Crossley (b. March 20, 1891 - d. April 27,1962), the youngest son of Fredrick Dodgson Crossley, (b.Aug 1, 1847 - d. June 7, 1936) a chemist, and Celia Hannah Mingay (b. Oct.14, 1849), was born in Longsight, Manchester. Frank emmigrated to Canada by way of S.S. Empress of Ireland, arriving at Saint John, New Brunswick in February 1909.
[Note: Five years later, in May of 1914, the Empress of Ireland, outbound from Quebec City, enroute to Liverpool, collided in the Gulf of St. Lawrence with the Norwegian collier, Storstad. Of the 1477 passengers onboard the Empress, 1012 drowned when she sank within 14 minutes of the collier hitting her broadside. Only 300 hundred bodies were ever found.]
In 1912, at Yorkton, Saskatchewan, he joined the Royal Northwest Mounted Police (RNWMP) and, with the exception of time served overseas during WW1 with the Lord Strathcona Horse, was in continuous service with the RNWMP, the Alberta Provincial Police and the Royal Canadian Mounted Police, until February, 1944. He served as the town Mountie in a number of communities in Alberta. He and his family spent a fairly long period ( 1926-1934) in Camrose, Alberta, where he ran the RCMP Headquarters. In fact, the RCMP Headquarters in Camrose served as a home for his family and it housed a jail cell that was located off the living room. The Headquarters is now a private home (minus the cell).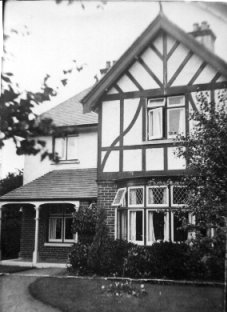 Frank had a reputation of providing good police protection. However, during prohibition and despite having spent many hours looking for them, he is purported to have missed at least six whiskey stills along the Battle River in Rosalind. (recorded by Charlie Archibald (1982) in As The Wheels Turn: A History of Rosalind, Kelsey and Districts).
Frank married Minnie Isobel Kennedy (b. Nov. 14, 1890 d. 1951) in Daysland, Alberta Dec 21, 1916. Minnie trained as a nurse in Banff, Alberta and nursed in Bashaw and Lloydminster during the war. They had two children, Sidney Ross (CPO retired) and Edith Alice. Frank married Edith Mary (Hambling) Hearn after the death of Minnie. Edith was born at Bowes Park, London in 1891.
Frank retired to Edmonton, Alberta and then later Victoria, British Columbia. He very much enjoyed gardening and was an active member of the Victoria Natural History Society, during his retirement years. He is buried in Royal Oak Burial Park, Victoria.
The Crossley family home is shown on the right.
The pictures and biography were contributed by Alice Giddy, of Halifax, Nova Scotia, Canada, Frank Crossley's grand-daughter.
---

Ford Maddox Brown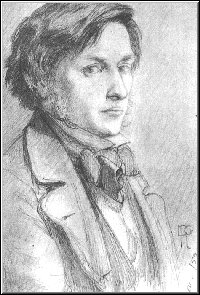 Ford Madox Brown's connection with Longsight is that, between 1883 and 1887, he lived at number 3 Addison Terrace, on the north side of Daisy Bank Road across from the First Church of Christ Scientist. Addison Terrace, today, is a listed building and #3 has an interesting history because prior to Ford Maddox Brown living there, the occupier was a certain Charles Hallé.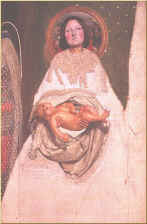 Ford Madox Brown (1821 - 1893) was a famous Pre-Raphaelite artist, although never an official member of the Pre-Raphaelite Brotherhood. However, he did have a tremendous impact on their technique. His own work was influenced by the German Nazarenes, who he connected with during his visit to Rome in 1848. Rossetti became a student of Brown. From this, Brown became an adviser to the Brotherhood. In the 1850's he began designing furniture for Charles Seddon, and in 1861, became a founding member of the William Morris Co. For this, he designed furniture and stained glass.
Another connection to Manchester is the fact that Brown painted a number of murals in the Large Hall of Manchester Town Hall. Above and to the right you can see an example of his work, entitled "Take Your Son, Sir". These images were contributed by Val Edgerton of Nouveaunet. The drawing of Brown is by Rossetti.
---
Charles Halle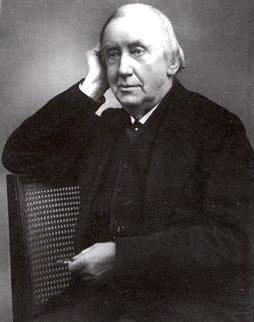 Charles Halle is included here because in 1848 he lived at #3 Addison Terrace in Victoria Park. He was apparently renting the home for the princely sum of £12 a month.
The Halle Orchestra, Britain's longest established professional symphony orchestra, was founded in Manchester by the pianist and conductor Charles Halle and gave its first concert at the city's Free Trade Hall on 30 January 1858.
Charles Halle founded the Halle Choir in Manchester in 1858, at the same time as he founded his orchestra. He conducted the UK premieres of several works, including: Mozart Serenade for wind instruments K361 (1868), Berlioz Symphonie Fantastique (1879), Berlioz Damnation of Faust (1880)

In 1893 the Royal Manchester College of Music opened with Sir Charles Halle as Principal. He died in 1895, aged 76.
The image of Charles Halle was donated by Jocelyn Lavin.