The Roby Congregational Church
by Nigel Gibson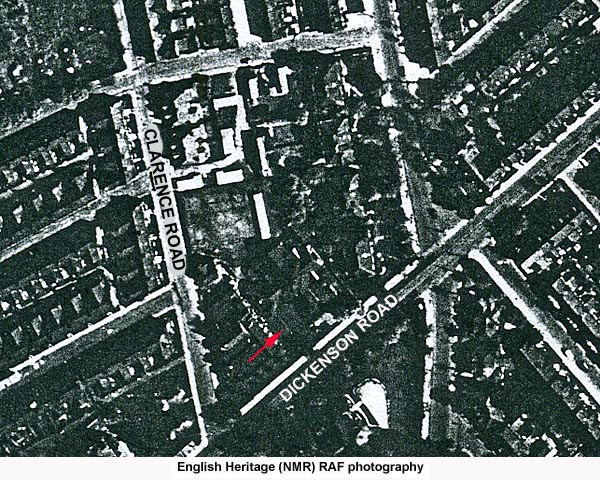 The site where the Social Security offices are now on the corner of Clarence Street and Dickenson Rd was the original site of Roby Congregational Church which became a United Reform Church in the 1970's. This was the first church to feature on a "live" broadcast of Songs of Praise.
The church was a sprawling gothic building which had an active but dwindling congregation and also a scout troop. There was a large area behind the church which resembled a bomb site and that's where the cubs and scouts used to play on warm evenings. The upstairs room used by the cubs and scouts had a wooden floor and writing this I can smell again the wood and feel the splinters!
Finally finances forced the church to sell the land and build a smaller church on the corner of Birch Hall Lane and Dickenson Rd.
The Social Security offices were targeted by the IRA and a small bomb exploded in some dustbins outside the building in the 1970s (Can't remember when!). I know because I was across the road at the bus stop at the time!