Sarson's Vinegar Works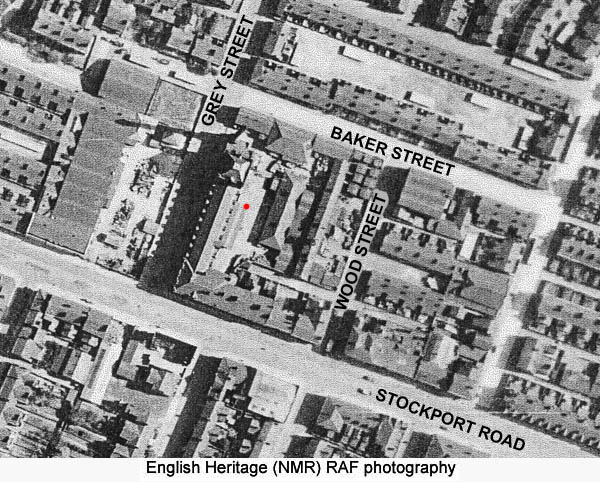 Located at the corner of Grey Street and Stockport Road, the Sarson's Vinegar Works (marked with a red dot above) was a place I often passed when I was a boy. The factory was closed in the 1960s and the building was demolished a long time ago.

With its prominent factory chimney and gothic tower, the building had something of a history. It appeared on the 1889 ordinance survey map of the area but at that time it was listed as the Atlas Brewery.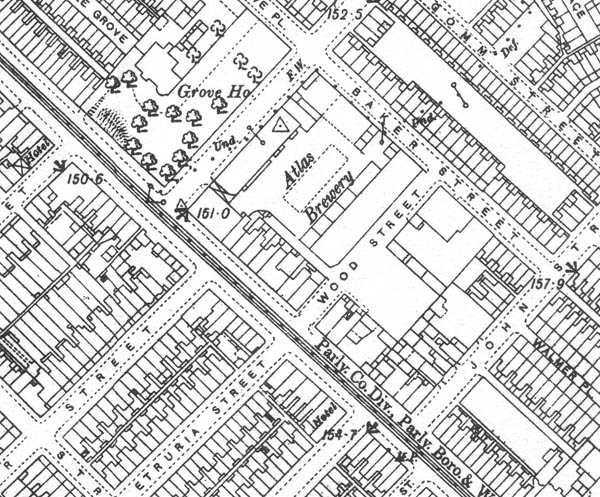 There was a grand looking house across Grey Street from it called Grove House. The house was surrounded by a large treed area that, by the time the aerial photographs above were taken, had been developed into the Rose Grove Postal Sorting facility.