This Grade II listed former Beswick Co-op building on Northmoor Road was home, in April 2014 when I took these photographs, to the Northmoor Community Centre. The building dates from 1912 and is built of red brick with a very liberal use of green and buff terracotta.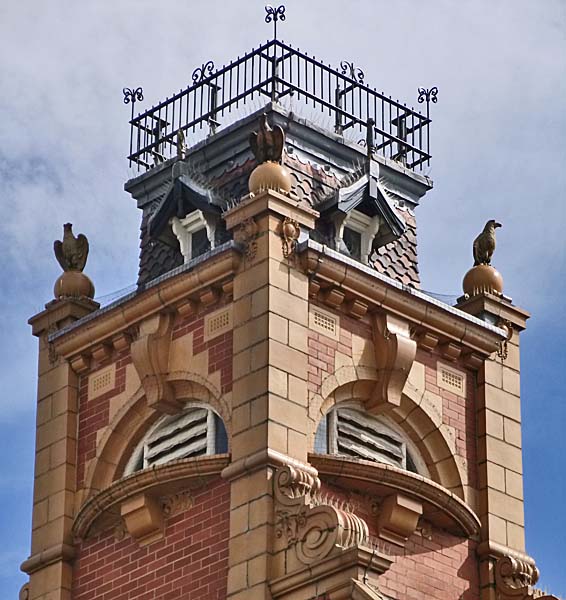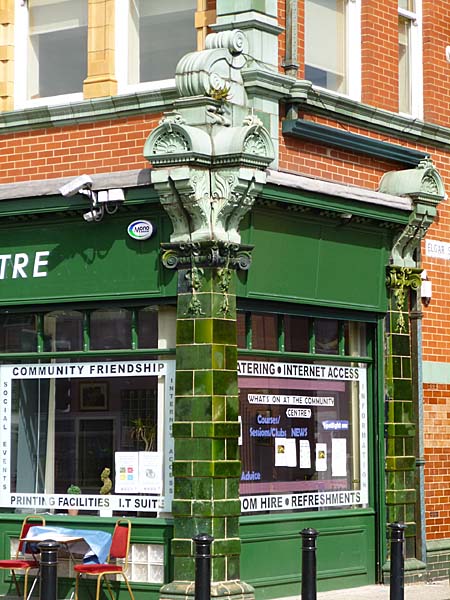 It once contained a co-op store and an assembly hall.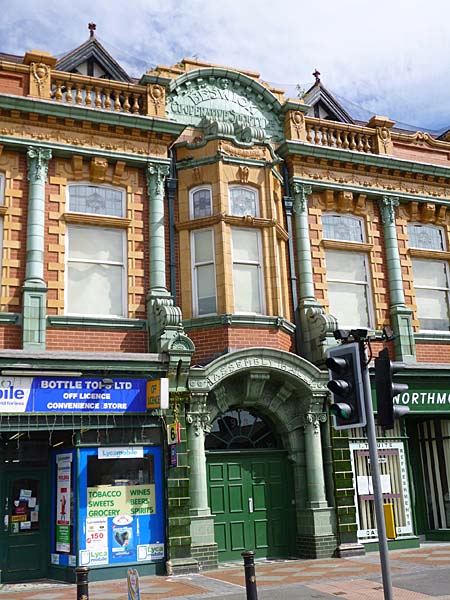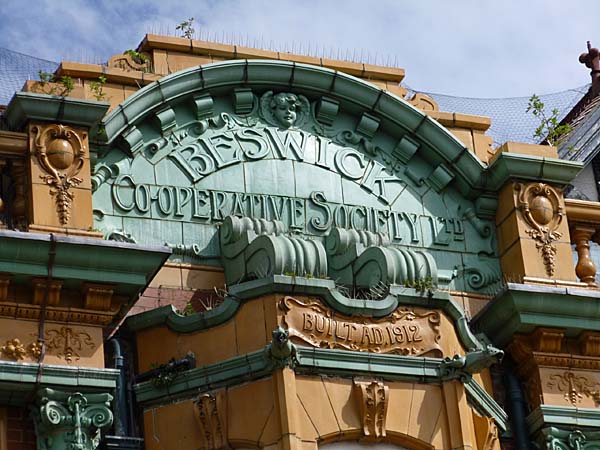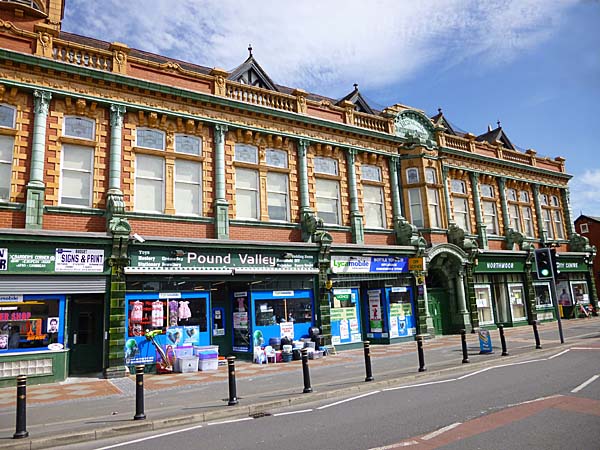 ****************************

The images below show the Co-op at a much earlier stage in its history. They are displayed here with the permission of Graham Todd.