New Bank Street Corn Mill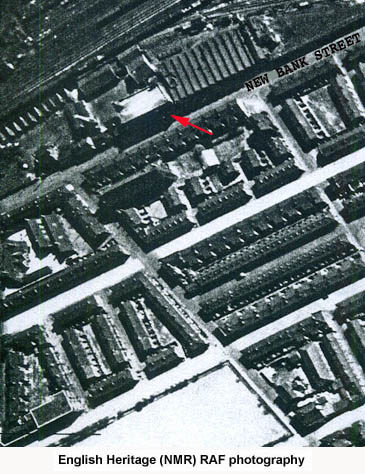 On the east side of New Bank Street, and backing onto the railway, was a large corn mill. A wooden gate guarded the entrance to the mill yard and provided access for lorries. Within the big gate was a smaller door to provide access for employees. As kids we always hoped that the little door would be left ajar so we could get a look inside. It was a grand looking building of at least 4 storeys. The gateway must have given access to more than the mill though because above it stood a sign that read:
"LONDON MIDLAND & SCOTTISH RAILWAY
PERMANENT WAY DEPARTMENT"

If you click on the link below you can see the site in 1965, by which time the door had been bricked up, but the sign was still there.

Old maps of the area from the 1890s show that there was an oil and tarpaulin works on this site at that time.