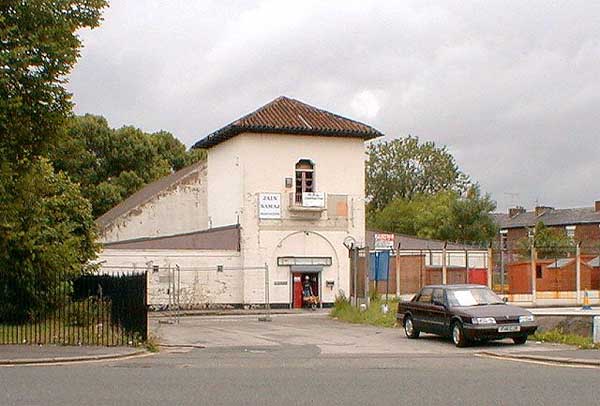 The Palais - originally known as the "Levenshulme Grand Danse Palais" led a varied life in its location next to Crowcroft Park and beside Stockport Road.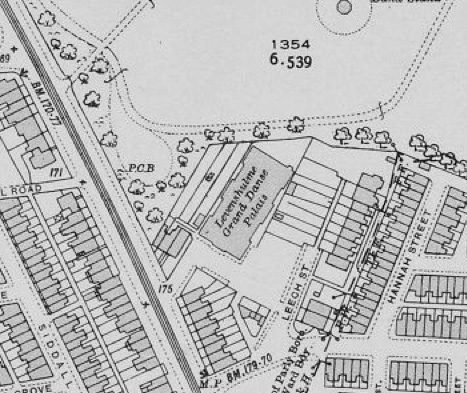 As its name suggests, it started out as a dance hall. It later metamorphosed into a roller skating arena, a British Legion branch and then finally a Mosque. (photograph above donated by Les Cotton)
The building was damaged by fire in 2000 and demolished soon after. Peter Emmerson took the pictures opposite showing the demolition of the building. Peter reported, "The "Levenshulme Grand Danse Palais" (as the 1935 Ordnance Survey map described it) which is still being demolished after the fire. They are proceeding quite slowly as the bricks are being salvaged and pvc wrapped on pallets."


********************

Today this is the site of the Jain Community Centre.